Where to Put Address Numbers On House Exteriors
House numbers are an excellent way to add a touch of additional style to your home. But knowing where to put address numbers on house exteriors isn't always straightforward. At Modern House Numbers, we're experts in all things house numbers and we can help.
With these address placement tips you can unlock your creativity and feel confident about your installation location. Your home should reflect your style and showcase your personality, down to the smallest detail. With our knowledge of architectural design and dedication to style and quality, we can help you achieve the details that to make your vision come to life.
Design: Kelly Cissel
Where to Put Address Numbers House Exteriors
Whether you prefer a more classic or modern home exterior, Modern House Numbers can help you achieve your desired style. Choosing where to put house numbers can be a fun experience that lets you be creative in your placement. 
When thinking about putting address numbers on house, consider:
Match your personal style 
Contrasting colors 
Shine a light on them
Numbers on your mailbox
Oversized house numbers
Above your front door  
Serif Numbers
House numbers on a plaque 
Numbers on a planter
Floating house numbers
Where Should House Numbers Be Placed?
Most people place their address numbers by their door or leave them where they were when they bought the house. 
However, if you want to elevate your curb appeal with a modern touch, choose house numbers that match your style and consider other locations if you have them available.
8in South Beach Numbers | Dark Bronze
While house number visibility is essential, it does not mean your address number needs to be boring. There are more than enough ways to achieve a unique look with the style and placement of your house numbers.
Match your personal style
12in Backbay, Matte Brass | @diymom
Many people match their address numbers with the style of the home. For a contemporary and interesting approach, it's perfectly okay to try matching the house numbers with your personal style, or the style of your interiors. For instance, if your house design is traditional, there is no reason that you you can't incorporate house numbers in a timeless modern font if it's more your style.
Create Contrast
12 & 8 in Palm Springs | Matte Black
House numbers with a contrasting finish will enhance their visibility and achieve a bolder look. Creating contrast is important and suitable for both modern and traditional homes. 
By creating contrast with your house numbers people will be able to find your property. No more worrying about undelivered mail, packages, or pizza because the driver could not see your address number. 
4in Austin | Brushed Aluminum
Two of the most popular finishes for modern house numbers are black and brushed aluminum. Black hardware, including address numbers, on white homes is very popular and modern. Brushed aluminum can create contrast against many different exteriors for a stylish look with high visibility. Matte Brass similarly creates contrast on dark and very light exteriors, and is a trending finish for exterior and interior hardware.
Light them up
12in Palm Springs | Matte Black
For visibility, it's always a good idea to make sure your house numbers are installed near a light source for night time viewing.  You can install near an entry, under a wall mounted light, or light them up with a landscape light.
Numbers on your mailbox 
4x11 plaque | Palm Springs
Another creative solution is to incorporate numbers on your mailbox if you have one. If you want to avoid adding big numbers on your front door or siding, add house numbers to your mailbox. 
Backbay mailbox decals | Silver
By placing your house numbers on the mailbox in addition to your home, you ensure visibility even if the numbers are a smaller size. You can place the house numbers directly on your mailbox or next to it.
Oversized house numbers 
12in South Beach | Matte Black
If your house is farther back from the street, average-sized house numbers are unlikely to be fully visible. In this case, choosing oversized house numbers is a smart choice.  Larger house numbers are also a way to make a bold statement on your exterior that will make your property stand out and reflect your style.
Oversized house numbers are also a good idea if your city has a requirement regarding the visibility of address numbers. They look better when you have a larger installation area. If you put small numbers on a large blank wall, they will likely look out of place. 
Above your front door
6in Santa Barbara letters | Matte Black
If your house has an open space above the door, like a beam or a transom, you can consider this a great opportunity for your address numbers. You can use a traditional or a modern number style, or you can even use address letters to make a unique and bold detail that sets your home apart.
Serif Numbers
'Santa Barbara' serif font | Matte Black
House numbers in a serif font style add a traditional accent to a modern house. You can mount the numbers directly to your home or put them on a post or monument sign. You can view our image gallery for many examples of house numbers using our Santa Barbara font style.
But you can never go wrong with a timeless classic. Serif numbers look great when you want to add traditional style, and also look good integrated with the surrounding greenery and landscape. 
House numbers on a plaque 
Palm Springs numbers | Brushed Aluminum
Place your house numbers on a plaque!  You can use a backing made from various materials such as metal or wood for a unique design. 
A plaque or backing puts the address numbers into focus, making them hard to miss. It is an excellent way to highlight the numbers with a minimal approach. 
Numbers on a planter 
12in Austin numbers | Dark Bronze
Use a planter with your house numbers visible on the exterior for a roadside option for displaying them, including some greenery.
Your home number and planter must be relatively large for the numbers to be visible from a distance. For a cohesive look, also add a few plants to the planter that are also present in your landscape.
Floating house numbers 
6in Palm Springs numbers | White
Your house numbers do not need to be flush against the outside of your house. They may instead appear to be floating. Numbers that give the appearance that they are floating have hardware that cannot be seen from the front.
The subtle shadow cast beneath the numbers looks sophisticated and modern. All of the numbers we make at Modern House Numbers include concealed hardware for this floating effect.
6in Palm Springs numbers | White
Factors to Consider When Choosing Where to Position Home Address Numbers
Besides choosing a style you like, creating a cohesive look is vital when choosing the optimal house number placement. You also want to choose the right house numbers to ensure visibility, not just pick the prettiest design. 
Keep in mind the following considerations when you are making your decision.
House number visibility
The visibility of your address number is crucial. For instance, in case of an emergency, you want the first responders to be able to find your house as fast as possible. 
If you have small house numbers, while your home is a good distance from the street, they are unlikely to be visible. 
Choose average-sized house numbers if your home is close to the street. However, choose big house numbers for better visibility if your home is further from the main road. 
When placing house numbers, certain cities have specifications you must follow regarding visibility. 
House number size and font
The house number size should be considered when hanging it. This primary goal is to ensure that the property number is one of the first things people see when they pass by. Bigger-sized numbers will always be easier to spot. 
However, you can choose average-sized numbers if they look better and are still visible enough. For example, choose the following sizes based on the street distance:
50 feet or less - 4 inches or larger
100 feet away from the street - 6 inches or larger
150 feet away from the street - 8 inches or larger
200 feet away from the street - 12 inches or larger
300 feet away from the street - 15 inches or larger
Regarding fonts, the most popular style is a modern minimalist one. For example, most modern fonts are sans-serif. Sans serif fonts are simple without any strokes at the end of the number. Due to their simplicity, these fonts will complement all styles of homes. 
Consider the material carefully because you will place house numbers outside your home. It must be able to endure variations in weather as well as other elements like rust. 
Metal, wood, stainless steel, and even plastic with a chrome coat finish are several of the most prevalent components used in house numbers.
Summary
So, if you wonder where to put address numbers on house, the answer varies. You can choose the style to match your style while still visible from the street. 
When choosing the right location for your house numbers, visibility is crucial. Other than that, choose a style and material that lets you showcase your personality and creativity.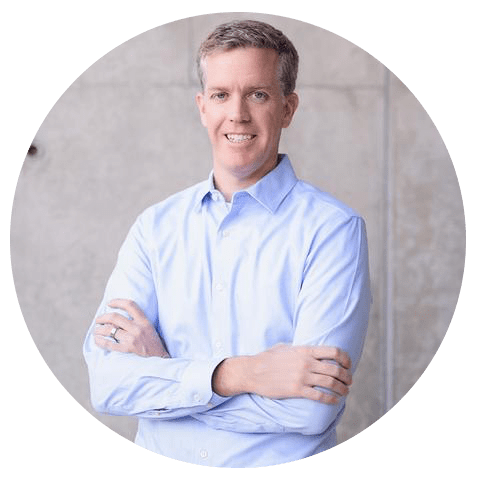 rick mclain, author
Rick is a licensed architect at repp mclain design & construction. He holds a Bachelor of Architecture from the University of Arizona and an MS from the Department of Architecture at the Massachusetts Institute of Technology (MIT). When he's not designing and fabricating he enjoys spending time with Brandy, Jack, Avery & Taylor and restoring his grandfather's Ford pickup truck.
You can learn more about Rick on the Repp McLain Website, on LinkedIn, at the AIA Website, or on Facebook.
You may also be interested in: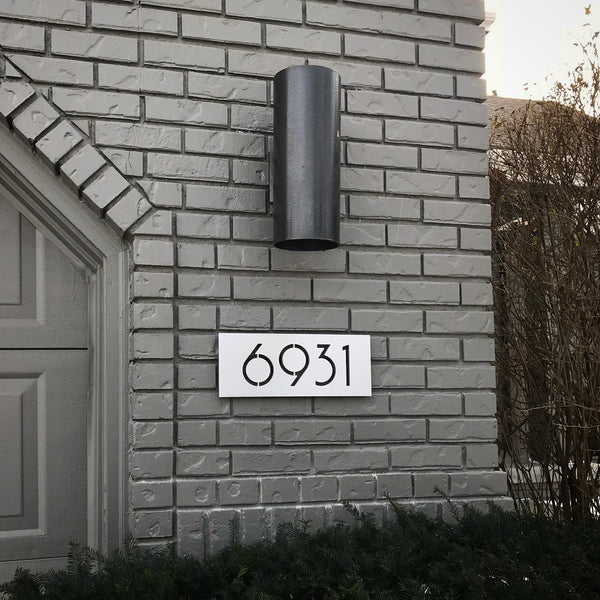 Wondering about metal signs? For more information about metal signage, how much they cost, and how to incorporate them into your project, read on.
READ MORE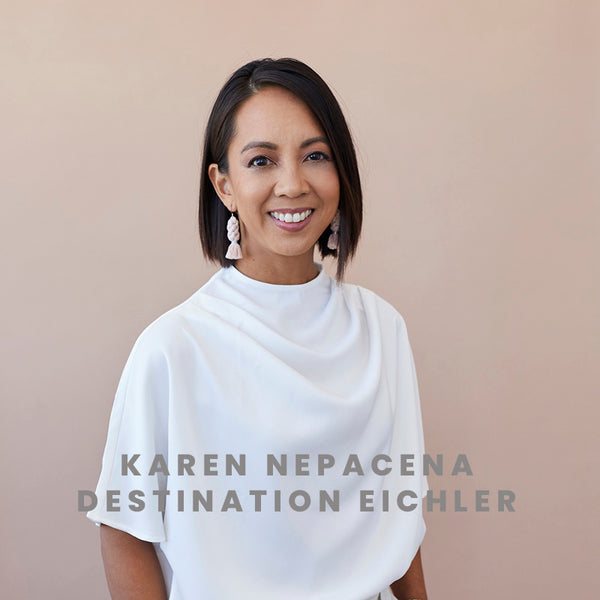 Brandy speaks with Karen Nepacena, one of the leading authorities of midcentury modern design. She is the founder and principal of her design firm Destination Eichler and the author of a brand new book. 
READ MORE