How to Get a Plaque Made
The metal plaque is one of the elements that you can successfully integrate into your home. Whether it's a house number or an engraved message, these signs can add an extra aesthetic touch to a home. So, how to get a plaque made? How long does it take to get a plaque made?
Keep reading for useful information on how to order a plaque. We will also address a few questions about the materials used for the metal plaques and their durability.
How to Get a Plaque Made
There are several ways to make a plaque. You could try to make one yourself, but that can be challenging without the proper equipment or know-how. For a durable and sophisticated metal plaque, you can contact a company that specializes in making address plaques, modern house numbers, restroom signs, and welcome signs to choose from.
Some of these companies also offer custom manufacturing, where you create a unique design, the company will make it and deliver the plaque to your home.
Different Types of Metal Plaques
Metal plaques are a great solution for displaying your address and expressing your personal style. There are several ways you can mount or display your metal plaque.
Mounted plaque

- This plaque can be mounted on wood or another backing material. It can be used as a welcome sign, house number, or restroom sign.

Wall plaque

- As the name suggests, this plaque is mounted directly to the wall surface. If installed outside the home, they should be made of a durable material that can withstand various weather conditions. These plaques can contain images, text, and numbers, or room names and logos.

Poster Slip

 - These holders are ideal for frequently changing messages and information printed on paper.
Source: modernhousenumbers.com
Materials Used to Make a Plaque
The quality of the plaque largely depends on the material from which it is made. Although some enthusiasts make their own wood or acrylic plaques, most customers order metal plaques for their high quality and durability. 
Let's look at the most common materials used to make plaques:
Bronze
Bronze is a common choice for making a metal plaque. This metal is characterized by resistance to external conditions and does not require much maintenance. 
Bronze is commonly used for making memorial plaques and plates. Over time, such plaques break down, creating a patina, which gives the plaque a unique appearance. 
Also, the patina allows for further designating the lines of the letters and numbers. Plus, the bronze plaques can form a green film on the surface, which gives it additional visual appeal.
Brass
Brass is another option for metal plaques. This material is quite durable and visually pleasing. Brass has a striking luster that can resemble gold, but brass can be found in many shades. When it comes to brass, it can be used both outside and inside the home. Homeowners should know that brass plaques can be prone to showing wear and scratches.
Aluminum
Aluminum is often used to make metal plaques because of its excellent characteristics for longevity and style. This material is highly durable and resistant to weather conditions. Unlike most metals, aluminum is quite affordable and resistant to rust, so many homeowners choose it for their metal plaques.
Aluminum can be used to make house numbers for the exterior and for signs on the interior of homes and businesses. It can last for decades if you maintain it properly.
Source: modernhousenumbers.com
Stainless steel
Stainless steel is a material that is often used to make plaques used for a house's exterior. Many homeowners opt for stainless steel because of its resistance to rust. The only downside to this material is that it will begin to corrode if the surface becomes damaged.
Acrylic 
If you do not like metal plaques, you can opt for other materials such as glass, wood, and acrylic. Of these materials, acrylate plaques are the most popular. This material is stronger than glass and resistant to impacts. 
It is a polymeric material characterized by its colorlessness and hardness. Many homeowners opt for this material because of its relatively low price compared to other materials. 
Additionally, acrylate is easy to customize. The down side of such materials is that they are easily scratched and are not resistant to high temperatures.
Wood
Plaques made from wood are not as popular as metal plaques because of their reduced durability, especially in the sun. If you are considering a wood plaque, we suggest selecting a harder wood option.
Wood can be easily painted, burned with pyrography or laser, or engraved with a chisel. However, the downside of wooden plaques is that they rot very easily if they are not protected with varnish. Plus, the wood requires regular maintenance to keep it in good shape.
Designing and Ordering a Plaque
Unlike in the past, when there were limited materials for plaques, today, there are many possibilities and choices for creating a custom plaque. You don't even have to go to a store to order a metal plaque. You can easily order one online.
If you want to know how to get a plaque made, follow these steps:
Choose a manufacturer with a great reputation who can make the type of plaque you're looking for

Choose the type of plaque (house numbers, welcome sign, restroom sign, etc.)

Choose from the available options, such as size, shape, font, finish,

alignment,

and material

Place the order for your metal plaque
Many manufacturers also offer the ability to create a custom plaque design, including custom fonts, logos, sizes, and more. 
Remember that such custom plaques can have a higher price, so keep that in mind when selecting the options. Most plaques, including custom design can take 2-3 weeks to be made depending on the manufacturer.
Frequently Asked Questions
How much does it cost to get a plaque?
The price of the plaque depends on several factors, such as the size, shape, material from which it is made, and the details of the plaque. An engraved plaque can vary in price. Estimate around $100 for an average plaque made of metal.
How big should a plaque be?
Generally,  a plaque should be large enough to showcase the numbers or letters that you desire, and be visible from 15 feet or less. Some manufacturers have limitations on the size of plaque they can make, so it's important to consult their website or ask about custom sizes. 
What are historical plaques made of?
Historical plaques are usually made of bronze or aluminum. These materials are resistant to vandalism and weather conditions. Therefore, bronze and aluminum are your ideal solution if you want to mark a historical event or place.
How do you secure a plaque to a wall?
The hardware required to attach a plaque to a wall must be strong enough to support a plaque weighing up to 11 pounds. Each condition is different, and often anchors, adhesives, and other materials are necessary for a proper installation. Consult with your manufacturer for their recommended installation instructions.
What is the best metal for an outdoor plaque?
If you want to place a plaque outdoors, aluminum and bronze are excellent solutions. These metals are quite resistant to weathering and rusting. 
Conclusion
A metal plaque is an excellent solution if you want to add interest and style to the aesthetic of the home. You can use this element for several purposes, such as house numbers, welcome signs, or to engrave your last name. 
If you decide to get a metal plaque, consider several factors such as size, shape, material, and where you place it. A new metal plaque will emphasize your home's beauty and character.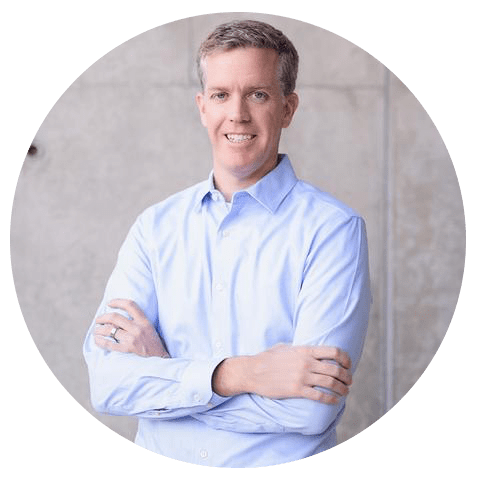 rick mclain, author
Rick is a licensed architect at repp mclain design & construction. He holds a Bachelor of Architecture from the University of Arizona and an MS from the Department of Architecture at the Massachusetts Institute of Technology (MIT). When he's not designing and fabricating he enjoys spending time with Brandy, Jack, Avery & Taylor and restoring his grandfather's Ford pickup truck.
You can learn more about Rick on the Repp McLain Website, on LinkedIn, at the AIA Website, or on Facebook.
You may also be interested in: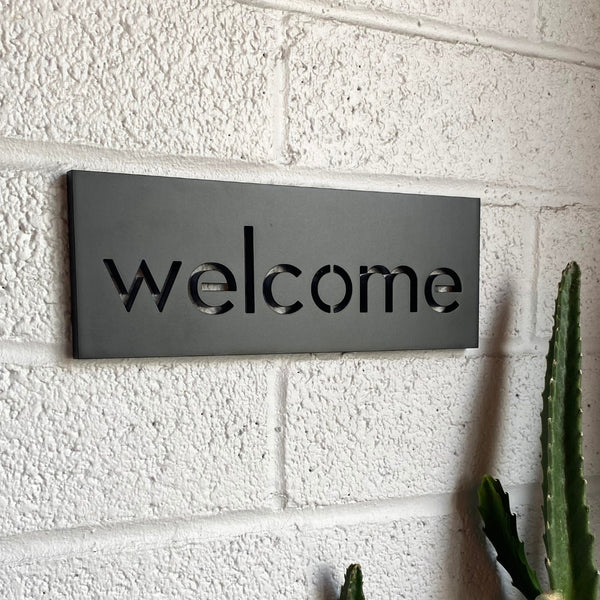 Explore the craftsmanship behind handcrafted metal plaques to elevate your space with timeless elegance. Uncover the biggest benefits of these customized designs, blending aesthetics and durability for a unique statement piece that stands the test of time.
READ MORE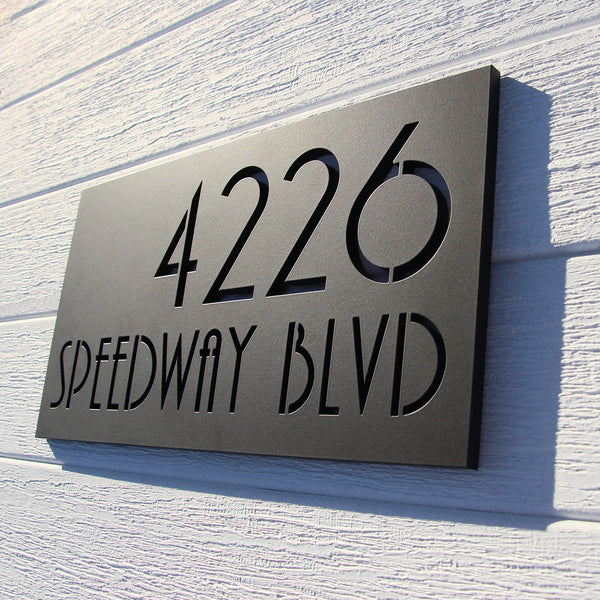 Cleaning your address plaques, plates and numbers is simple and keeps them looking good as new! Follow this expert guide on how to clean your addressing products correctly.
READ MORE