How to Attach House Numbers to Vinyl Siding
House numbers make it easy for visitors and delivery drivers to find your home to deliver packages and goods. Beautifully designed numbers can enhance your home and give it a designer look.
Attaching and installing house numbers is possible on various exterior wall surfaces, including vinyl siding. You may be wondering how to attach house numbers to vinyl siding. Keep reading as we get into some details.
Attaching House Numbers to Vinyl Siding
Installing new home address numbers can be a great way to enhance curb appeal without a major exterior renovation. Vinyl siding is a popular choice for many homeowners due to its many advantages, including durability, low maintenance, and extensive color options. It is also easy to install and a relatively affordable option. When it comes to adding a personal touch to a home with vinyl siding, including the question, how do I install house numbers on vinyl siding?
Like any exterior material, you must be extremely careful if you want to drill into the surface. Some projects if not done correctly can cause damage to the material and possibly add allow moisture or mold to damage the area between the siding and the substrate. 
What's the best way to secure house numbers to vinyl siding? The attachment can be done, and we suggest using specific vinyl-friendly methods and hardware. In most cases, the process is very similar to installing on wood siding. You can follow this guide for mounting address numbers on vinyl siding and a professionally-looking installation.  You can also consult your local contractor or handy man.
Source: modernhousenumbers.com
How to Attach House Numbers to Vinyl Siding
Gather essential supplies
As you prepare to attach the house numbers, you need to gather all the essential supplies. They include:
Address numbers

Tape measure

Vinyl-friendly installation hardware 

Screwdriver or drill with the appropriate drill bit

Clean, lint-free cloth 

Installation template

Painters Tape

Level
Inspect and prepare vinyl siding surface
Examine the area and look for any cracks or damages. If you find any issues, address them before installing the numbers. Clean the area where the numbers will be attached thoroughly and ensure there is no dirt or debris on the siding. Use a clean cloth or a sponge and mild detergent. After cleaning, dry the area to ensure the house numbers adhere properly. 
Select a location
The ideal placement should be easy to spot and allow enough space so your new numbers don't look crowded. Take a few moments for careful consideration.
Your chosen area should serve as a focal point for your house numbers. This can be at the front entrance, on the front porch, below a light sconce, above the door, etc. The house numbers should be easily noticeable and clearly visible from the street.
Any visual obstacles like bushes or trees should not obstruct them from view. They must be easy to spot and read for pedestrians and drivers. The recommended house number requirements are to be at least four inches tall and face the street, with six inch tall numbers recommended.
Determine positioning
With the chosen location in mind, use a tape measure to position the house numbers precisely. You can use a pencil or tape to make a mark as a guide during installation. Consider height, spacing, and visibility for optimal placement. 
Source: modernhousenumbers.com
Consider ordering your new numbers from a company that takes the installation into account. Modern House Numbers for example includes a drilling template that shows the outline of your numbers along with the location for the holes you'll be drilling. This makes the layout a breeze. You just need to make sure the template is level before you begin to drill into your surface.
Select a mounting method
The mounting method you choose should be in keeping with the manufacturers requirements.  Some require holes to be drilled first, and the numbers attached with hardware using clips, exterior grade adhesive, or other methods.  Some require a surface mount, and others require a screw or other fastener be drilled or tighted from the front of the number. Either way, it's important to preserve and protect the exterior surface, and double check the location of any holes you intend to make. All mounting methods must be rated for exterior installation.
Attach the house numbers
If you are using hardware that is inserted or drilled into the exterior wall to install the house numbers, you will need to drill into the surface. This is a very important step, and you'll want to be absolutely certain about the hole locations before you start. Use the drilling template provided with your numbers, or use a pencil to mark the hole locations. Double check the spacing, and use a level to confirm that the numbers will be straight and plumb. For some attachment methods, you may first need to drill pilot holes. In that case, choose an appropriately sized drill bit. It should match the size of the screws or be slightly smaller (in diameter).
When you're ready to drill, start drilling by applying gentle pressure. Avoid drilling too deeply to prevent damage to the underlying structure. Remove any debris from the drilling holes. Follow the manufacturer's instructions for attaching the hardware to the numbers.
Align the numbers with the holes, and insert gently into the wall surface.  Use a lint-free cloth on the surface of the number as you do, to avoid scratching the surface. For screw mounted numbers, refrain from over-tightening, as the extra pressure may damage the siding. Always follow the manufacturer's instructions.
Secure and align
It's very important to make sure the home numbers are at level and properly aligned. The numbers must be securely attached and shouldn't come loose due to weather and other factors. Especially if your new numbers are larger or especially heavy, you don't want them to sag or come detached over time.
Make regular inspections
After attaching the house numbers, clean the area to remove any debris and make a final evaluation for a visually pleasing look. To ensure the house number remains in place, periodically check the attachment and make adjustments if necessary. 
Keep in mind that numbers installed with screw style attachments can potentially become loose due to exposure to different weather conditions.  Maintain their quality and visibility by choosing the correct numbers and regularly inspecting them. 
Attaching Address Plaques to Vinyl Siding 
Another option common among homeowners is installing an address plaque on vinyl siding. Be sure the hardware included with your plaque is suitable for the weight of the plaque, and that it will hold securely. Similarly, be sure the hardware, adhesive, or clips are rated for exterior use.
How to Choose the Right House Numbers for a Home's Vinyl Siding
Now that we have discussed how to attach house numbers to vinyl siding, let's proceed with how to choose the right numbers for your home. The exterior of your home closest to the road is people's first expression when they see your house.
Decorative and elegant house numbers can add a personal touch and enhance the curb appeal. House numbers help the visitors locate your home and give it a unique look. Take into consideration the following factors when selecting house numbers to help you make the right decision. 
Style
When choosing address numbers, look for finish options that create contrast, and a font or typeface that complements the style and architecture of your house. Choose according to style preference, whether it is a traditional, modern, rustic look, or something in between. Companies like Modern House Numbers have selected their font styles to look good on any style of home, so you can pick the option that you like best.
Also, consider the colors of your home and make sure the numbers are visible at night or during the day. Equally important to consider is the font of the numbers and whether they will need lighting. Take your time and make a decision that reflects your taste and contributes to your the overall appearance of your home.
Size
As we said, the house numbers should be easily visible from the street. You need to consider their height, and their width. Search for numbers that are large enough to be read from a distance but at the same time are not too big for the location that you wish to install them. 
The design that you choose needs to be visible from a far distance. If your house is positioned near the street, you need average-sized house numbers. 6 inch numbers are best. In contrast, you should opt for larger house numbers if the house is a little farther from the road. 
Material 
Because the numbers are exposed to the sun and the weather, the material they are made of is an important consideration. They should be made from durable, water-resistant materials and be long-lasting and rust-resistant. 
You should opt for durable materials that can withstand various weather conditions. Choose a house number material that serves both practicality and aesthetics. Aluminum is a great choice for it's style, rust resistance, and light weight.
Source: modernhousenumbers.com
Why Choose Modern House Numbers?
At Modern House Numbers, our in house design team has selected a catalog of products that will look good anywhere you chose to install them. We can also create a design that matches your style and preferences  Everything we sell is handcrafted by our team, just for you. 
We adhere to the highest standards for style and craftsmanship, and use high-quality materials to ensure durability and longevity. Our skilled artisans at Modern House Numbers have the expertise and experience to create precise and beautiful designs that will last for years to come.
Our skilled artisans pay close attention to detail to ensure a flawless and visually appealing result. Our house number products have a sleek and elegant design and are available in various fonts, finishes, and heights.
We prioritize customer satisfaction and work closely with our customers to bring their vision to life. If you are interested in a custom, unique, and expertly crafted solution, you can contact us today!
Conclusion
If you are still wondering how to attach house numbers to vinyl siding, you can confidently and safely do so by following the guidance above. 
House numbers not only have a functional purpose but can also enhance the overall aesthetic appeal of your home. They should be easily visible and durable. However, it is vital to use hardware designed for vinyl siding to prevent any potential damage.
We hope this article has helped you learn to attach your house numbers!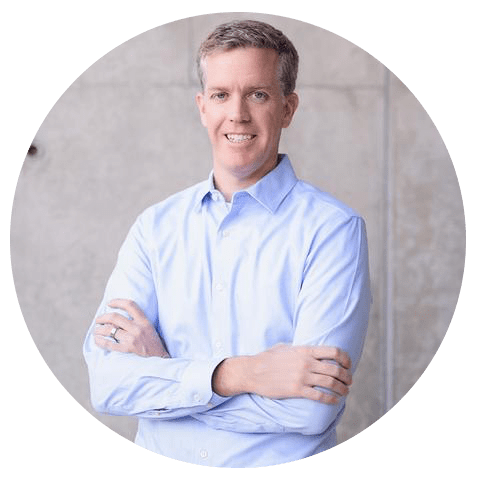 rick mclain, author
Rick is a licensed architect at repp mclain design & construction. He holds a Bachelor of Architecture from the University of Arizona and an MS from the Department of Architecture at the Massachusetts Institute of Technology (MIT). When he's not designing and fabricating he enjoys spending time with Brandy, Jack, Avery & Taylor and restoring his grandfather's Ford pickup truck.
You can learn more about Rick on the Repp McLain Website, on LinkedIn, at the AIA Website, or on Facebook.
You may also be interested in: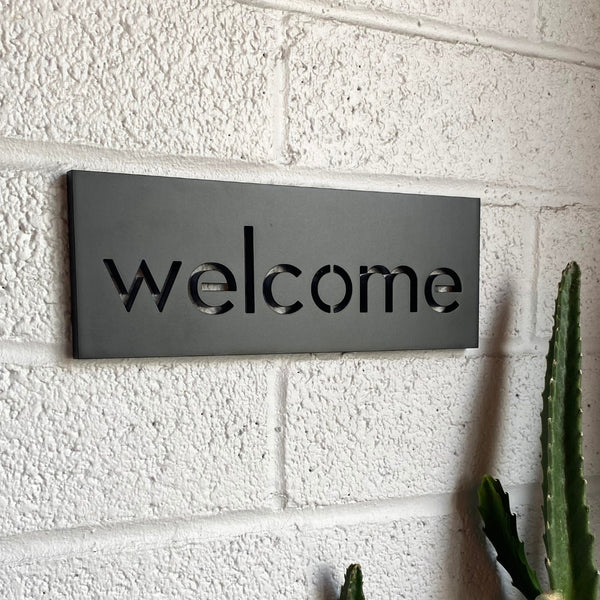 Explore the craftsmanship behind handcrafted metal plaques to elevate your space with timeless elegance. Uncover the biggest benefits of these customized designs, blending aesthetics and durability for a unique statement piece that stands the test of time.
READ MORE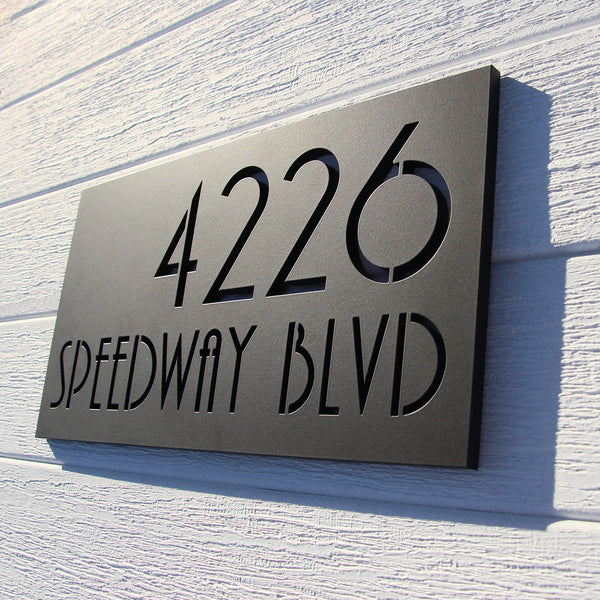 Cleaning your address plaques, plates and numbers is simple and keeps them looking good as new! Follow this expert guide on how to clean your addressing products correctly.
READ MORE