How To Select and Apply Mailbox Numbers
One of the simplest and most affordable way to add a stylish and modern detail to the exterior of your home is with exterior-grade mailbox decals. If you don't have a mailbox, don't fret! Our peel-and-stick decals can add pizzazz to any smooth surface! You can apply them to glass, plastic, and metal in just a few minutes. The results are exciting and instantaneous!
 Peel and stick mailbox numbers
Before you rush out to pick up some mailbox decals, you should know that not all mailbox decals are created equal. When selecting the right product for your home, there are a few important things to consider  Here are our four quick tips for selecting and applying your decals:
1. Exterior Grade
To be certain that your mailbox numbers will last, even in the harshest conditions, be sure that the decals you select are exterior-grade. This way your new mailbox numbers will look good and last for many seasons.
3 in SoCal | White
2. The Correct Size
Be sure that the decals you like best are available in the right size for your mailbox or application. Some companies are limited in the sizes they offer. Don't settle for the wrong size! Mailbox numbers that are too small won't be easy to spot, and numbers that are too large may not fit well. Sometimes the decals may interfere with the mailbox flag or other element, especially for addresses with lots of numbers. We suggest for free-standing mailboxes, that you consider ordering two sets of numbers, one for each side. You can select one size for the side without the flag, and another size for the flag side, so that your numbers are easily read from both sides for traffic from either direction.
 4in Santa Barbara Decals | White
3. Properly Spaced
Finally, not every manufacturer considers what it takes to install mailbox decals. You should consider choosing a company that provides mailbox decals on a single, peel and stick sheet. If not, and you're expected to apply them one character at a time, there's a good chance that the final outcome won't be straight or level, or the spacing between each digit might vary.  This can be frustrating!
 1
in 
Palm Springs
 Decals | 
Orange
When you order your decals from Modern House Numbers, our design team will take the time to create a layout specific for your order. We will create the perfect spacing, and create a single peel-and-stick sheet to make installation as simple as possible.
 4. Understand How To Install Them
Before you begin, take some time to get familiar with the steps and supplies for a great installation.  When installing vinyl decals from Modern House Numbers, you'll need a ruler and some painters' tape.  You'll also want to have a credit card handy. More on that later! We'll send your numbers on a single sheet. You'll have no worries about spacing between the numbers.
 To prepare, first determine where on the mailbox you'd like the numbers to go. Decide how far from the bottom and side you'd like them to be. Once you're certain, use the ruler and tape to create a guide line. Double check that it's level.
Now you're ready to apply the decals. Our decals come in a three-layer construction. The top layer is a clear protective film, that you'll remove as the final step. The middle layer are your decals, set on a backing sheet. You'll want to remove the backing sheet to reveal the sticky vinyl. Use your guide line to adhere the sheet to the proper location on the mailbox. Rub the numbers with your finger.  Then use the edge of a credit card, apply with some pressure, taking extra time and care to give attention to every edge, curve, and corner.
Next, you're ready to remove the top, clear protective layer. It's important to start at one corner and SLOWLY pull the film away, towards the opposite corner.  Using this technique will minimize the chance of the numbers pulling up with the film.  You can also apply your fingertip to the number nearest the film where you're peeling away.  It's also smart to apply pressure with your finger to all number edges a final time, prior to peeling away that area.
The final step is to remove the tape guideline, and viola! Your new mailbox numbers are done, and your curb appeal is head-turning!
3in South Beach | Green
Now that you know more about peel-and-stick mailbox numbers and how simple they are to use, pop on over to our decals page for the font and color options and check out the installation image gallery, plus step-by-step installation instructions. Don't forget, our decals are also great on glass, plastic and smooth metal too!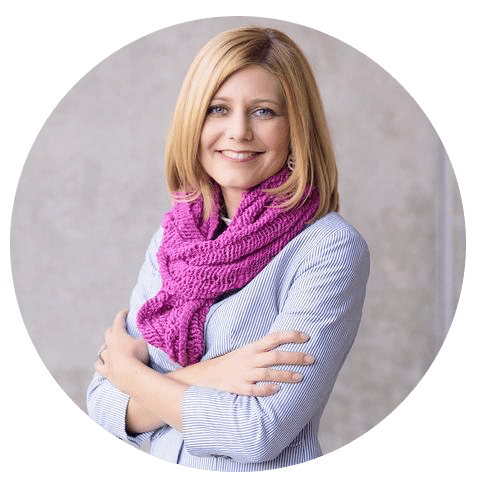 brandy mclain, author
Brandy is an urban planner and site designer with experience at private & non-profit organizations and has been responsible for land development and regional visioning projects. She holds a Bachelor of Architecture and Master in Urban Planning from the University of Arizona. Brandy is passionate about community involvement, anything handmade and holds fond memories of learning to sew at age five.
You can learn more about Brandy on LinkedIn, at ShoutOut SoCal, or at the San Diego Voyager.
You may also be interested in: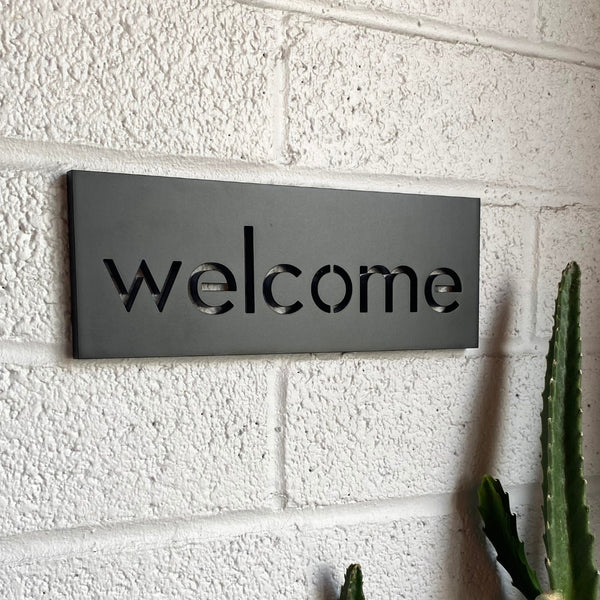 Explore the craftsmanship behind handcrafted metal plaques to elevate your space with timeless elegance. Uncover the biggest benefits of these customized designs, blending aesthetics and durability for a unique statement piece that stands the test of time.
READ MORE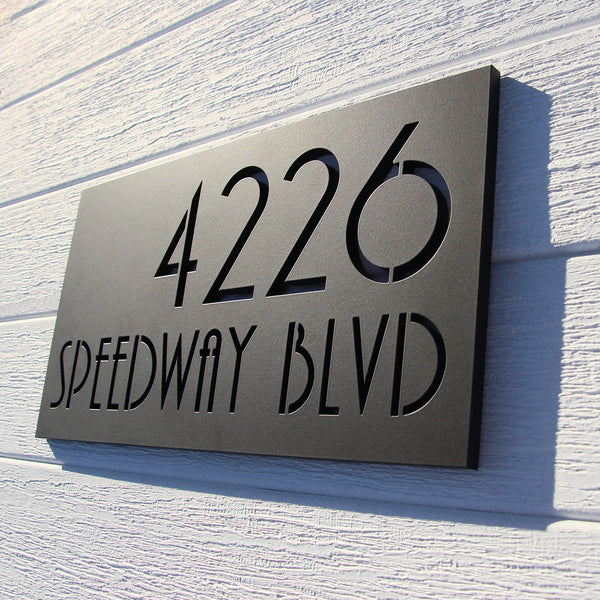 Cleaning your address plaques, plates and numbers is simple and keeps them looking good as new! Follow this expert guide on how to clean your addressing products correctly.
READ MORE