Commercial Signs and Storefronts: Five Tips For Getting Noticed
%}
When you're looking to draw attention to your business  and make it easy for your customers and clients to find you, exterior signage is essential. The size of your sign and the letters, numbers, or symbols must be large enough to be seen and read from a moving vehicle. Your signage should also be a reflection of your business, your values, and the aesthetic that you want to express as a first impression. For the best results, don't leave your business signs to the last minute. Planning ahead and making time for these important details will give you the gorgeous and professional-quality results you're after.
We recently partnered with Ballentine Architects to create signage for their new showroom in Venice, California. We helped them design the look and layout for their sign to fit the available store frontage, be easily seen from the road, and would reflect their company aesthetic. They chose our modern Palm Springs typeface. They originally selected our 15" high letters, but after providing a digital proof using the dimensions of their space, we recommended letters in a 12" height to work perfectly with their storefront. 
Check out the video where they documented the process from unboxing to installation to showcase how our expertise in design and construction - from packaging to our concealed hardware - made it simple for their installers to get professional-quality, architectural results leaving little room for error. They couldn't be more pleased with the results!
Remember these suggestions when choosing signage for your storefront:
1. Plan Ahead. Allow at least two to four weeks for design, manufacturing, and delivery of custom signs.
2. Choose a large size that can be seen from moving vehicles.
3. Confirm the size you've selected will fit well in the space available.
4. Choose a font style that will create a great first impression and compliments your company aesthetic.
5. Order from a company like Modern House Numbers that understands commercial signage, and who provides digital proofs, installation drilling templates, and the necessary installation hardware.
To learn more about Ballentine Architects, visit their LinkedIn page.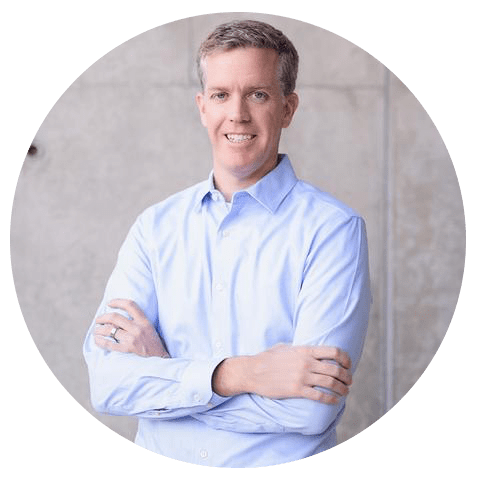 rick mclain, author
Rick is a licensed architect at repp mclain design & construction. He holds a Bachelor of Architecture from the University of Arizona and an MS from the Department of Architecture at the Massachusetts Institute of Technology (MIT). When he's not designing and fabricating he enjoys spending time with Brandy, Jack, Avery & Taylor and restoring his grandfather's Ford pickup truck.
You can learn more about Rick on the Repp McLain Website, on LinkedIn, at the AIA Website, or on Facebook.
You may also be interested in: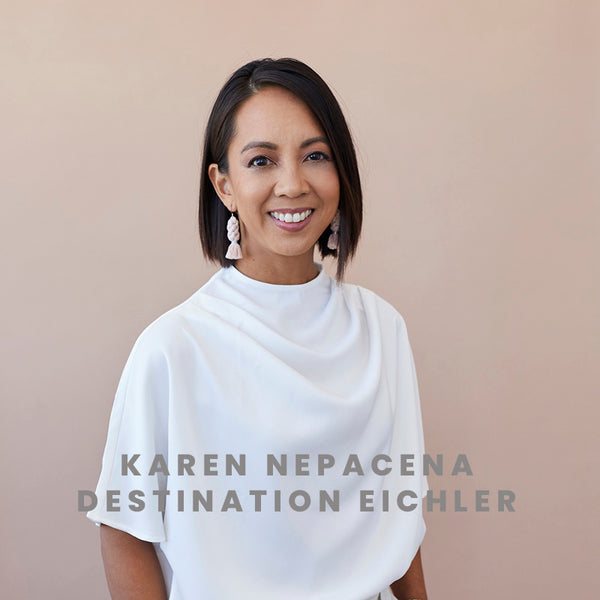 Brandy speaks with Karen Nepacena, one of the leading authorities of midcentury modern design. She is the founder and principal of her design firm Destination Eichler and the author of a brand new book. 
READ MORE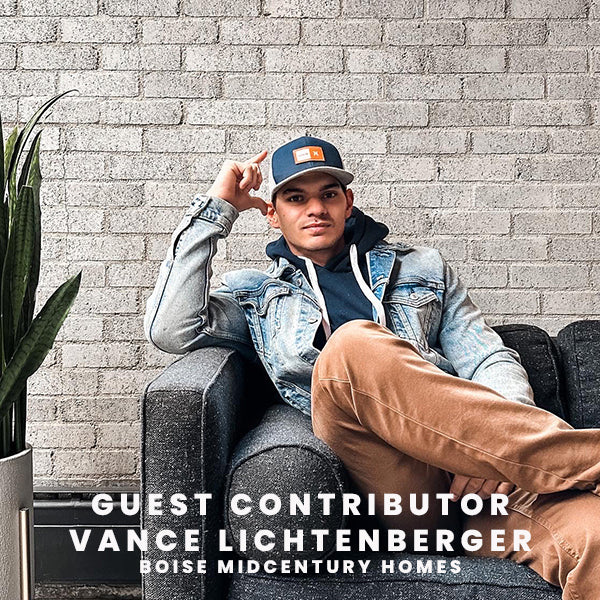 Thinking of updating your mid-century modern home? Here are four great tips from MCM real estate guru, Vance Lichtenberger.
READ MORE