All About Plaques! Five Ideas For Modern Style
If you're looking for a modern detail that will turn heads at your home or business, look no further than a personalized plaque! Available in modern shapes and sizes, you'll elevate your exterior appeal with this beautiful detail. Handcrafted from solid, recycled aluminum, you and your visitors will be impressed by the heft and quality.
We make every plaque to order. This means when you order, we'll make your plaque just for you, including a drilling template to help with a professional quality installation. If you have a custom message, size, or other idea in mind, we'd love to hear from you before you order. Our design team would love to help create create a stunning, personalized plaque just for your home or business!
Plaques are intended for viewing at close range, which means your visitors, customers and guests will experience this detail up close. The style and quality will make a difference, and create a good first impression. Consider installing your plaque or sign near your entrance as a greeting, or to mark a business entrance. Plaques are also wonderful for helping people find their way, as room signs, stair or exit signs. As the cherry on the cake, they're a great way to express your style!
Here are five clever ways you can use a plaque to add style to your entrance:
1. Create A Warm Welcome
8in square, Matte Brass
Welcome visitors with a 'hello' plaque! You can choose from our square, round and rectangular shapes, in all of our durable finishes. A 'Hello' plaque is a fan favorite, and one of our most popular plaques. 
"Installation went smoothly with the drilling template, and the craftsmanship is beautiful!" - H&T
We can also create 'hi' plaques, 'Mi Casa Es Su Casa' , 'Welcome', and 'Hola' plaque, or a hello in the language of your choice! Try out the preview feature on our plaque page to see how your message will look in each of our modern font options.
2. Use Individual Plaques
 5inx16in Vertical Plaques, Brushed Aluminum
Make your address stand out with this clever idea. In addition, or in lieu of individual house numbers, consider individual address plaques near your entrance to create a detail that you can't find anywhere else. You can add as many plaques as you need to match the digits of your address. Business owners can add a custom logo plaque to the mix to help elevate their brand.
" We have received many compliments, and I highly recommend these plaques!" - Shelley in OK.
Anywhere you install individual plaques, no doubt you'll have the best address on the block and will get a lot of compliments. If you're looking for custom designs and layouts, email us and we can design something special just for you. Just keep in mind, plaques are best for close viewing, so if your address needs to be seen from a distance, couple this detail with some address numbers installed closer to the street or roadway.
3. Help Guests Find Their Way
  
Custom Vertical Plaques, Brushed Aluminum
Who hasn't found themselves confused or self-conscious when walking around to a multi-unit building? That feeling when you can't find their way, or you aren't 100% certain that the door you're about to knock on is the right one, is uncomfortable and even frustrating. From duplexes to condominiums, stylish signs can add panache to your property while providing an important sense of ease for guests. The quality and style of our modern plaques make a great first impression and provide tenants, owners, and visitors with a sense of satisfaction upon arrival. Plaques and signs help folks find their way with clear direction, rather than creating stress.
"Almost wish I had another property, just so I could order more plaques" - Mike in CA.
We love this detail near a door, on an entry wall, or anywhere your visitors would naturally look for help to figure out where to go. 
4.  Designer-Quality Detail
Custom Square Plaque, SoCal Font
If you're a designer, design and detail-minded, or are working with a designer on your project, a custom plaque is a unique detail that can be made to integrate perfectly with your design. Interior or exterior, a personalized plaque can elevate your curb appeal and level of detail and cohesion across the property. In this example, we worked with our customer to integrate a custom plaque to fit with the doorbell detail they had in mind. This detail is what greets all of their guests, and makes it clear they've arrived, and provides direction to ring the bell. 
"With our new "DING" plaque integrated with the doorbell makes people smile when they come to our door." - Tony in NJ
This small detail results with smiling guests, rather than cranky or frustrated ones, at the door. Personalized plaques are extremely popular, especially for custom homes, new businesses, tenant improvements, home renovations, second homes, lake and mountain homes, beach cottages, and more. We would love to create a personalized plaque just for you!
5. 
 Make A Statement
Custom Rectangle Plaque, Palm Springs Font
Sometimes you need to make a statement, including specific instructions to help folks navigate while on your property. It's always a great idea to share these messages in style. From 'No Parking', 'Beware of Dog' to 'No Soliciting', we can create a wide array of message signs to help guide and clearly advise your guests.
"High quality. Sophisticated contemporary look." - Amy in CA.
Modern plaques that can withstand the elements add value to your home or business while eliminating replacement costs. We make every plaque to order from solid, recycled aluminum to last for years and years to come. For more plaque inspiration, visit our plaque gallery. If you have a special request we'd love to hear from you. Email us anytime at hello@modernhousenumbers.com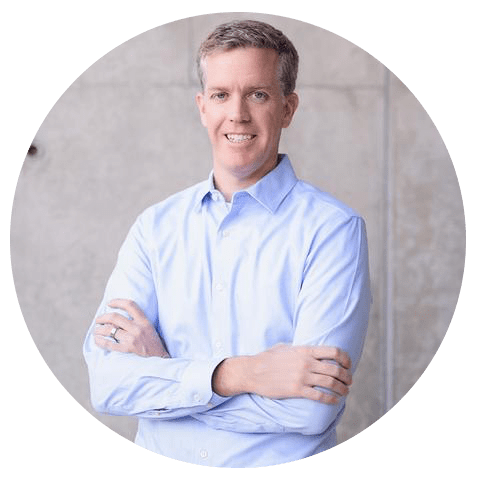 rick mclain, author
Rick is a licensed architect at repp mclain design & construction. He holds a Bachelor of Architecture from the University of Arizona and an MS from the Department of Architecture at the Massachusetts Institute of Technology (MIT). When he's not designing and fabricating he enjoys spending time with Brandy, Jack, Avery & Taylor and restoring his grandfather's Ford pickup truck.
You can learn more about Rick on the Repp McLain Website, on LinkedIn, at the AIA Website, or on Facebook.
You may also be interested in: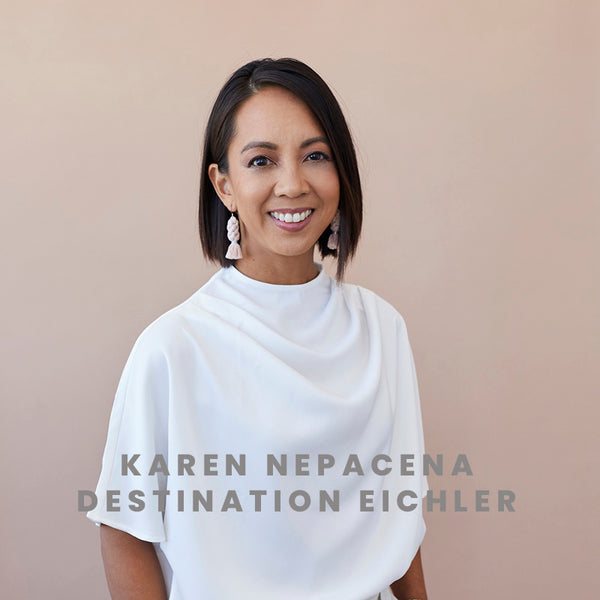 Brandy speaks with Karen Nepacena, one of the leading authorities of midcentury modern design. She is the founder and principal of her design firm Destination Eichler and the author of a brand new book. 
READ MORE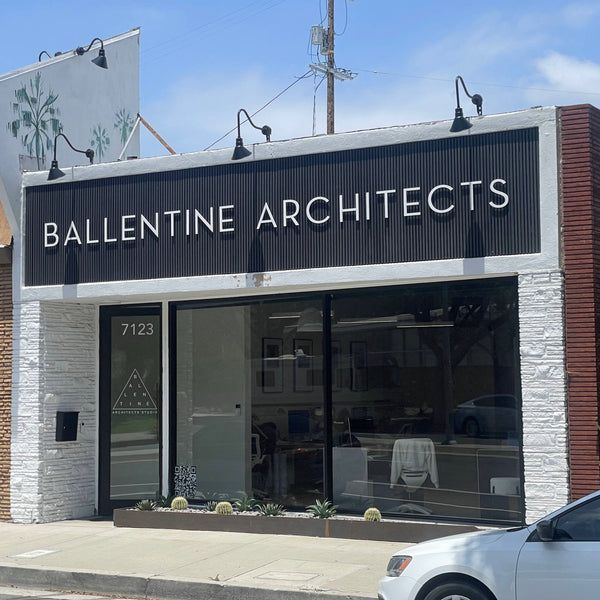 Your business will get noticed if you follow these five rules when designing and ordering business signs for your business storefront.
READ MORE