Pretty In Pink: Meet Rebekah Higgs
Our guest contributor, Rebekah Higgs, a.k.a. DIY Mom, is a gifted, self-taught designer and builder. As a child she learned the ins and outs of 'flipping' homes from her parents. She quickly developed an eye for design and a knack for DIY projects. She now renovates homes in Halifax, Nova Scotia, acting as both designer and builder and documenting her journey online.
Rebekah Higgs, DIY Mom
Her signature aesthetic - neutrals, whites, and pinks, are a part of her unmistakable style, and are a common thread throughout her work . We're delighted to work with Rebekah on many of her projects, including the recently completed renovation of her own home. We love the size, font (a delightful surprise!) and finish that she chose for her new house numbers.
The before-and-after photos of this home will inspire you! Read on for more about how Rebekah approached the exterior transformation and renovation of her delightful craftsman home.
Hi! I'm Rebekah Higgs. I am a designer and builder in Halifax, Nova Scotia. You might know me online as DIY Mom!
"I purchased a 100 year-old Dutch colonial home in South Halifax. To make it my dream home, it would need some major TLC. I knew right away what I wanted to do with the interior, but wasn't certain about how the exterior would come together. When I bought the house, it was a dark teal color with a bright fuschia door. The brightly colored door drew me in from the start, and I knew I would keep it as a part of the design somehow. The darker exterior however, wasn't quite right for me.
 "Before" images of Rebekah Higgs' craftsman home
Initially, I looked into various shades of white, cream, and black, but quickly realized that the classic craftsman style of the home could handle something a little more interesting. Halifax is known for its brightly colored homes, so I decided instead to paint the house in my favorite, and signature color. Pink!
It's no secret that pink, makes my heart sing. I've incorporated it into every home I've owned. It's the colour that resonates with my outlook on life–rosy, harmonious, in perpetual search for inner peace.
I began diving into my favourite shades of pink and finally landed on the same one I chose for the front door of my prior home–Dulux Rose Petal. I should have known from the very beginning that my favourite colour would, once again, take centre stage!
'After' exterior photo in Rose Petal pink
In addition to new paint, I also added new front steps and an open railing on the front porch to bring in more natural light, and create visual balance to the entry. I updated all the lighting and hardware, including installing new address numbers from Modern House Numbers. The original address numbers were outdated and too small, getting lost in the shadows of the porch.
I wanted to make a statement with my new numbers -  another element of my signature design style! 
My new house numbers are the Backbay font, in Matte Brass. This warm finish is timeless and compliments the craftsman architecture and the new pink exterior. The font style is modern, without being too contemporary. A subtle expression of my personal style. Larger numbers add modern flair and really help folks find your home easily.
15 in Backbay numbers, Matte Brass
One of the more unusual decisions I made during my renovation, was to lift the entire home up two additional feet. I chose to do this so I could get a full height basement with bigger windows. Raising the foundation of a 100 year-old house was a lot of work and also a little bit risky. Ultimately it provided a complete structural upgrade for the foundation and solved the problem of the saggy floor above. We installed four large steel beams, two in each direction, and lifted the entire home. An added bonus was the additional room to work on the various plumbing and electrical upgrades, without having to deal with a dark, cramped crawl space.
Rebekah assists with the process of raising the home two feet
Lifting the house also gave me an opportunity to make the foundation stand out with beautiful stone work on the exterior. The grey tones in the stone perfectly compliment the shade of pink on my Cape Cod Siding. The stone veneer suites the age and craftsman style home and mimics the look of the original stone foundations of that era. 
Rebekah Higgs in her renovated backyard
Now that the backyard is lower, it feels like an enchanted, secret garden! Speaking of secrets, one of my favorite backyard improvement hacks is the expandable trellis from Décors Véronneau. The original chain link fencing didn't feel private enough. I chose to zip tie the new expandable trellis to the existing fence for instant, year- round privacy. The new trellis is lush and realistic with faux greenery, and makes the backyard space feel cozy and secluded.
I think one of the best things about summer is being able to spend uninterrupted time with your loved ones, and although the backyard isn't finished yet, I love the things I've put in place to help make the exterior space feel more comfortable.
Being a DIYer means I've learned to live with, and even enjoy, most stages of the renovation process–including the times when things aren't always perfect.
String lights, cozy blankets, potted plants, and cute pups always make a backyard look and feel more like home. I plan to curl up back here with my daughter and enjoy every single second of summer in Halifax!"
. . .
You can learn more about this incredible renovation by visiting @diymom.ca on Instagram, watch the highlights on her You Tube channel, or to learn more about Rebekah and all of her projects visit her website.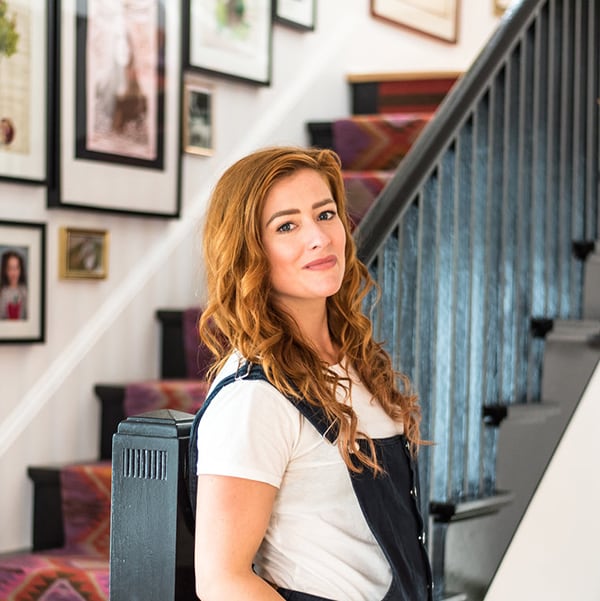 rebekah higgs, diy mom, guest author
Rebekah Higgs is an self-made designer and builder who creates stylish spaces through home renovation. Growing up with parents that flipped houses (before flipping was trendy), Rebekah developed an eye for design at an early age. Her background in film and television helped her launch her brand and establish herself as a online influencer. She shares her renovation journeys and helpful step-by-step tutorials that inspire people to pick up a drill and transform their own spaces. DIY Mom's videos can be watched via Bell TV on Demand, and photos and videos of her projects can be found on Instagram @diymom.ca. Connect with Rebekah on her website or learn more about her on LinkedIn.
You may also be interested in: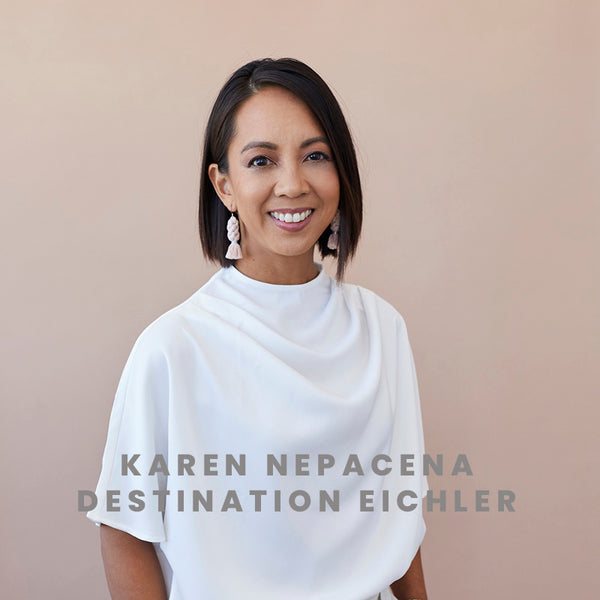 Brandy speaks with Karen Nepacena, one of the leading authorities of midcentury modern design. She is the founder and principal of her design firm Destination Eichler and the author of a brand new book. 
READ MORE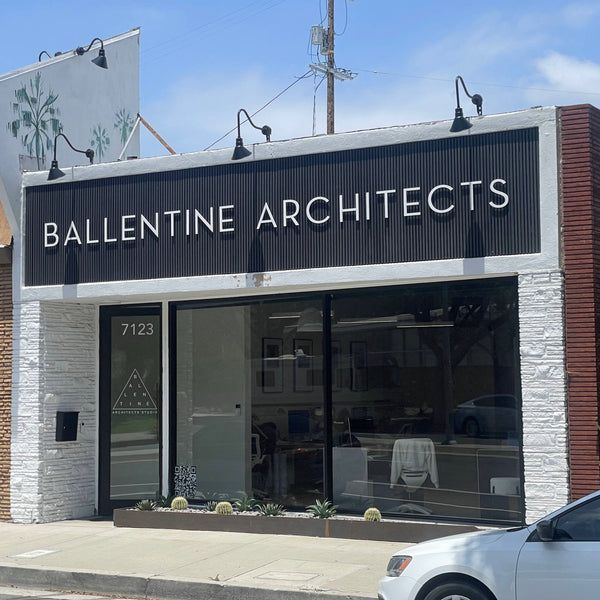 Your business will get noticed if you follow these five rules when designing and ordering business signs for your business storefront.
READ MORE