Trade Professionals: How To Design & Order Building Signs
Designers, builders, property managers, and developers need a trusted source for ordering addressing and building signage. It can be frustrating and time consuming to manage these details, along with the myriad of other decisions that come along during the course of a building project. Our Trade tab was designed to inspire and support you with the design and ordering of these final and very important details. With our expertise in architecture and construction, we know exactly what it takes to execute these details successfully.
Modern addressing and signage
Consulting with a company like Modern House Numbers that can design and manufacture high-quality numbers, letters, symbols, plaques and signs -  in large quantities - will make the ordering process streamlined and simple. At the end of the day, you'll have beautiful, coordinated signage that is straightforward to install and that elevates the style and quality of the property. To get started, all you have to do is navigate to our Trade tab!
The Trade tab is specifically designed to make designing and ordering addressing, signs and QuickShip products in multiples easy. It avoids the hassle of jumping around from product page to product page, plus you can view and edit each set before adding them to the cart.
The Trade Tab makes it simple and easy to design and order all the signs and addressing you need for your project in one place.
You can add numbers and letters to your order, as well as any plaques or signs you might need for the project as well.
 Order numbers, letters, plaques and signs for the entire project
 When you're in the design and planning phase of your project, the Trade tab has a helpful, digital resource library. You can view image galleries and see examples of addressing, room and wayfinding signs, restroom and interior signs, monument signs, and custom logos. You can access the contact information for our Trade representative who can provide estimates and digital proofs.
You'll also find quick links to our Technical Specifications, Viewing Distances, Spacing and Sizing Guides, Case Studies, and more.
Here's a quick video on the helpful features you'll find on the Trade tab, along with a brief tutorial of how to add multiple items to your order with ease.
 Learn more on You Tube
The Modern House Numbers Trade tab was designed by our in-house architects and craftspeople to make designing, planning, and executing your projects a snap. With single page ordering and helpful resources, you'll find everything you need to create head-turning curb appeal with ease.
If you have questions about our Trade program, or wish to connect with your Trade representative, you can email Terry@modernhousenumbers.com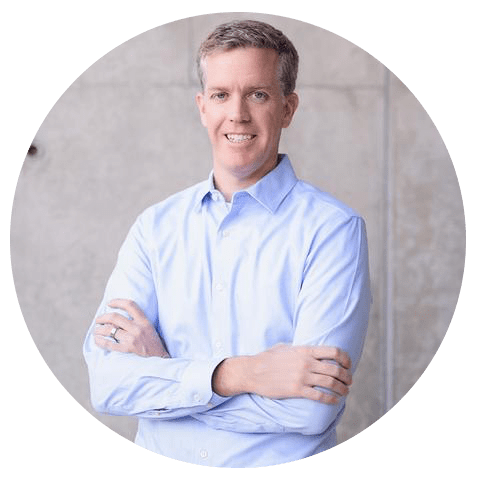 rick mclain, author
Rick is a licensed architect at repp mclain design & construction. He holds a Bachelor of Architecture from the University of Arizona and an MS from the Department of Architecture at the Massachusetts Institute of Technology (MIT). When he's not designing and fabricating he enjoys spending time with Brandy, Jack, Avery & Taylor and restoring his grandfather's Ford pickup truck.
You can learn more about Rick on the Repp McLain Website, on LinkedIn, at the AIA Website, or on Facebook.
You may also be interested in: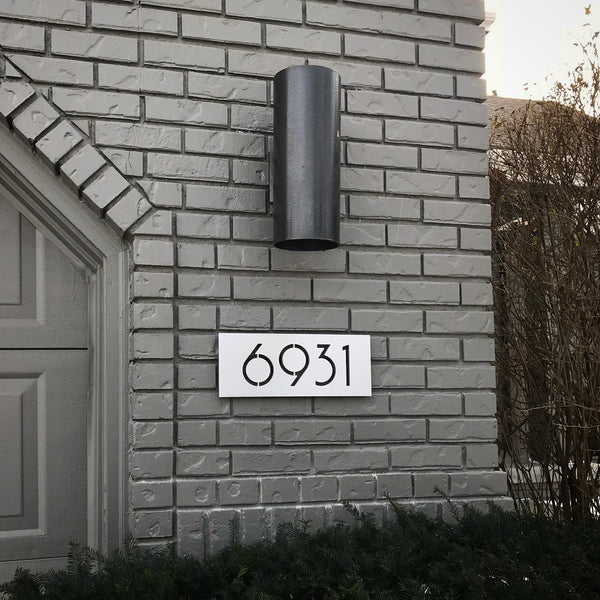 Wondering about metal signs? For more information about metal signage, how much they cost, and how to incorporate them into your project, read on.
READ MORE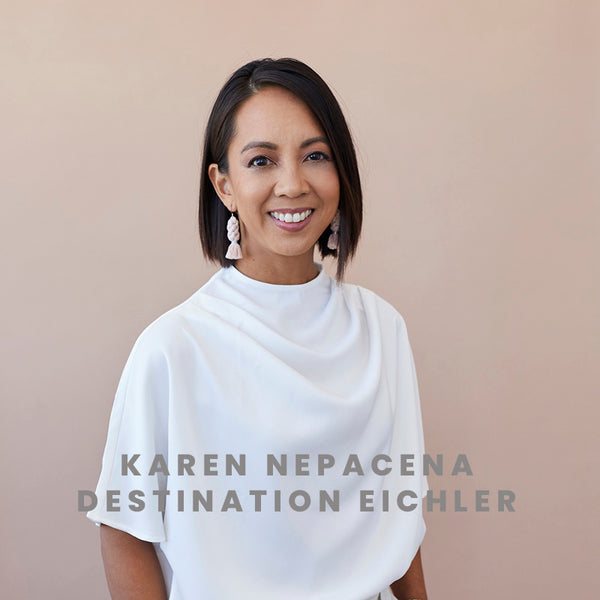 Brandy speaks with Karen Nepacena, one of the leading authorities of midcentury modern design. She is the founder and principal of her design firm Destination Eichler and the author of a brand new book. 
READ MORE