Tips for Creating Contemporary Curb Appeal
Here are some great ideas for contemporary style from the curb to the front door! No matter where you live, it's easy to add these modern touches to get the contemporary look you're after.
Palm Springs 6", Matte Black finish & 12", Brushed Aluminum  | credit: Richland Building Partners
Creating your own contemporary aesthetic is easier than you think. If you're thinking of renovating your existing home, or are building from the ground up, here are some great ideas to make your project more modern, and memorable.
Even in cities with an abundance of traditional or historic architecture, contemporary design is more popular than ever.
You don't have to live in a modern home or in a new development or neighborhood to integrate contemporary design elements into your life. Here are some great ideas that will elevate any project with modern, contemporary style.
SIX WAYS TO CREATE CONTEMPORARY STYLE 
1. Dark Exterior.
Darker, moodier color combinations on the exterior of your home add sophisticated style and a big wow factor.
credit: Richland Building Partners, Nashville TN
2. Modern Materials.
Choosing materials for your home - or for new details or elements like fencing, walls, or mailbox monuments - wood, metal, and stone add contemporary style. If you're giving your existing home a facelift, adding details in these materials can add a contemporary touch without breaking the bank.
Address monument with 12" SoCal numbers, Brushed Aluminum
3. Modern House Numbers
If you do nothing else, you'll add instant contemporary curb appeal with new address numbers in a contemporary font. The larger the house numbers, the more modern statement you'll create. Vertical installations for address numbers are trending, especially for contemporary and modern homes. Our most contemporary font styles are South Beach, Palm Springs, BackBay and SoCal.
12" South Beach numbers, Matte Black. 
4. Large Expanses of Glass
If you're renovating or building a new home, consider upgrading to larger windows and doors with lots of glass. The more uninterrupted glass, the more contemporary the look. This also creates opportunities for incredible natural light on the interior. Be sure to measure the installation area before you order, to make sure the size and style you like best will fit nicely.
8" Palm Springs numbers in Matte Brass
5. Landscaping & Exterior Lighting
Too often landscaping and lighting are forgotten or added at the last minute. Sometimes these are stripped away from the project altogether. Thoughtful landscaping and exterior lighting are the cherry on the top of any contemporary exterior. These add the final layer of detail that create curb appeal that really dazzles.
Landscaping, exterior lighting, and water feature | Credit: Richland Builders
If you want contemporary style, following these tips for materials, details, and hardware will get you there!
When considering contemporary design for your home, just remember that a dark color palate, modern materials like wood, metal and stone, and modern house numbers are great ways to achieve the curb appeal and aesthetic you're looking for. 
6" Palm Springs numbers, Brushed Aluminum | Credit: Richalnd Building Partners
Infographic
Putting together your own fashionable look is less complex than you might realize. We presented some good tips to make your project more expressive and distinctive if you're thinking about beginning from scratch or remodeling your current house. Here are a few wonderful ideas for incorporating an innovative, cutting-edge flare to any project.
Video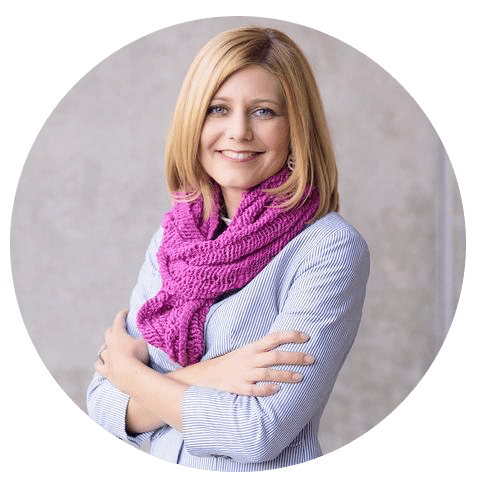 brandy mclain, author
Brandy is an urban planner and site designer with experience at private & non-profit organizations and has been responsible for land development and regional visioning projects. She holds a Bachelor of Architecture and Master in Urban Planning from the University of Arizona. Brandy is passionate about community involvement, anything handmade and holds fond memories of learning to sew at age five.
You can learn more about Brandy on LinkedIn, at ShoutOut SoCal, or at the San Diego Voyager.