Seven Creative Ways to Display Your House Numbers
As a proud homeowner, the way your home comes across to others matters. Bonus points if they're impressed by it, right?
8" Palm Springs numbers, Brushed Aluminum finish
Sometimes, the small details stand out the most and help tie a home's look together. How they're designed and displayed can take your home's exterior to the next level. It's also a simple way to add and reflect your personal style. A quick way to add appeal and value to your home is to install a new set of stylish address numbers.
Creative ways to display your house numbers:
1. Arrange Vertically
6" Vertical Palm Springs numbers, Matte Black finish
Maybe you can't quite find an excellent place to display your address on your home's exterior horizontally. In that case, maybe you should consider vertical house numbers. Maybe on a porch column? Or perhaps alongside your garage. To help you identify the perfect spot, try standing on the street or walkway in front of your house and staring at your home for a few minutes. A new perspective might help you find the ideal vertical location for your elegant numbers where they will be visible.
6" Vertical Palm Springs numbers, Matte Black finish \ Photo: Makenzie Frank
2. Install On the Fence
6" Palm Springs numbers and letter, Matte Black finish | Photo: Demo Photography
Sometimes you've got to think outside the box. If your home or entry is far from the street and hard to see by passersby, but you've got a visible fence, the fence might be the ideal spot for your address numbers. Mounting them close to the road allows guests, parcel carriers and first responders to see your address and helps first-time visitors to feel at ease. 6-inch black house numbers on a fence are sure to make a statement and make your home's address visible to everyone.
3. Put on a Wall-Mounted or Landscape Planter
6" Palm Springs numbers and letter, Matte Black finish
Show off your address and your plant babies at the same time! If you want to be unique and modern and make a statement, consider utilizing a address numbers or a personalized address plaque that doubles as a landscape element.. Your flower or plant display could showcase seasonal flowers or you could choose succulents or cacti for low-maintenance upkeep.
4. Add to the Garage
8" SoCal number, Dark Bronze finish
Spruce up your garage by setting a beautiful and modern address display on it. A number display on your garage door is an easy way to accomplish a polished and sophisticated look. Make sure to choose a style and color that matches your exterior's aesthetic. Installing with a nearby light source makes for enhanced visibility at nighttime.
6" Austin Numbers, Dark Bronze, Vertical Orientation
5. Display on your Mailbox
4" Palm Springs Mailbox Decals in Black
A mailbox built into the wall or a stone or masonry column is a perfect display for an address plaque or sleek house numbers. It will certainly add sophistication and elegance. Add a small light that illuminates the address so that people can see it at nighttime. Keep this option in mind when doing renovations to your home's exterior.
If your mailbox is visible in front of your home, it can be a great place to show off your beautiful address.
If you share a mailbox cluster with multiple properties, consider a stylish and unique address monument with the mailboxes built in. Add attractive address numbers, or personalized address plaques to set each property apart and reflect the style of the homes or businesses.
Multiple Units, Address Plaque & Numbers, SoCal font, Brushed Aluminum Finish
If you have a typical, single mailbox with your address, make sure to put it on both sides. We also recommend setting your address in another place as well, instead of just your mailbox.
12" SoCal Mailbox Decals, Silver. 
6. Surround With Greenery
Imagine a beautiful brass address display mounted in the middle of lush greenery. Turf is the perfect way to wow your neighbors by nestling your address in it for a modern, sleek, original look. First, start by filling a frame with artificial grass, then top it with four-inch brass house numbers. Hang it at eye level in a visible spot near your entryway, placing other lush greenery nearby to tie the whole look together.
7. Illuminate With an Exterior Sconce
If your address is hard to spot at night, a perfect solution is to add an illuminating sconce above it. Not only will this solve the problem of not seeing it at night, but it will add curb appeal to your home in the dark. Lights are an excellent way to add style, flair, and elegance to a home. Plus, lighting adds security measures as it makes the address visible at night, adds more lighting to better see at night, and keeps burglars away.
8"x8" Square Address Plaque, SoCal font, Bottom Justification
No matter where you display your address, make sure it is durable, waterproof, and top-notch. There are various hardware, colors, styles, and sizes to choose from, and we can help you select the options that suit your home best.
Make sure your address numbers contrast with the color of the surface they go on for better visibility. If they blend in with the background, then it's pointless to have them there because they can't be seen. Keep style and visibility top of mind.
This easy upgrade to your home will significantly impact your home's look and value.
Infographic
In some cases, the little things stand out the most in unifying the appearance of a home. Your home's facade might be elevated by the way they are created and exhibited. Installing a new set of chic address numbers is an easy method to increase the value of your house.
Video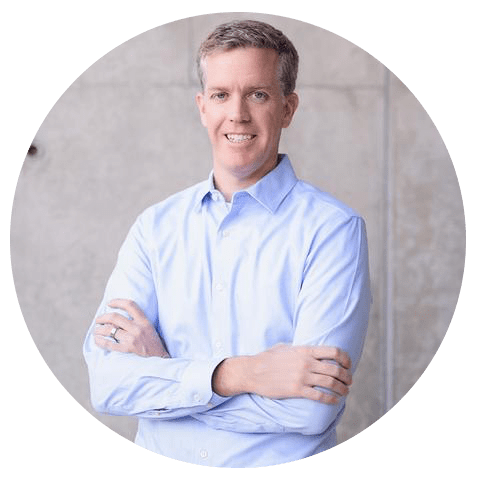 rick mclain, author
Rick is a licensed architect at repp mclain design & construction. He holds a Bachelor of Architecture from the University of Arizona and an MS from the Department of Architecture at the Massachusetts Institute of Technology (MIT). When he's not designing and fabricating he enjoys spending time with Brandy, Jack, Avery & Taylor and restoring his grandfather's Ford pickup truck.
You can learn more about Rick on the Repp McLain Website, on LinkedIn, at the AIA Website, or on Facebook.
You may also be interested in:
Architect and midmod expert, Della Hansmann, shares three simple projects that you can complete in a weekend to boost your mod curb appeal.
READ MORE
Curious about how to make your address stand out? Here are seven unique ways to mount your Modern House Numbers.
READ MORE