Four Tips When Updating Your Mid-Century Home
Mid-century modern homes are hotter than ever! Demand for these iconic properties doesn't show any sign of slowing. Many purchasers are thinking of renovating and updating these older homes to be more compatible with 21st century living. If you're thinking of updating or renovating your mid-century home, or adding some mid-century flair, read on!
Our guest blogger, Vance Lichtenberger of Boise Midcentury Homes is  knowledgeable in the special qualities of MCM homes and what preserves their value. He has four helpful tips for renovators and homeowners looking to update their mid-century modern home while honoring the special design aesthetic and unique characteristics of these iconic homes.
6" Palm Springs numbers 
The last thing a MCM homeowner should do is to renovate and erase every bit of the past in an attempt to modernize. Home magazines and websites might provide compelling arguments for tearing out the old and updating with whatever styles or finishes that are currently trending. That may work for another type of home, but for a mid-century modern home, removing the special MCM details and materials erases the desirable character and can even lower the resale value. Given the high demand for MCM homes, buyers are looking for homes that have the iconic style and feel that comes only with a design from this era.
"Mid-century modern homes have become increasingly popular in recent years, with their clean lines, minimalistic design, and functional use of space. However, as more homeowners begin to purchase and renovate these homes,
"..it's important to maintain the original character of an MCM home."
While upgrades and renovations can certainly improve the functionality and livability of these homes, it's essential to honor their unique architectural features and design elements in order to retain their historical and cultural significance.
8in Palm Springs Numbers, vertical orientation
One of the key aspects of mid-century modern homes is their emphasis on indoor-outdoor living. Large windows, sliding glass doors, and outdoor living spaces were all popular design elements during this period. These features allowed homeowners to create a seamless transition between inside and outside. As such, it's essential to preserve these features when upgrading mid-century homes.
8in Palm Springs Numbers, vertical orientation | credit: @destinationeichler
For example, if a homeowner is considering replacing the windows in a mid-century home, they should choose ones that closely match the original design. Large, rectangular windows were a common feature during this time period, and choosing windows that mimic this style will help maintain the home's overall aesthetic.
"Another important aspect of mid-century modern homes is their use of natural materials."
Wood, stone, and brick were all commonly used during this time period, and incorporating these materials into any upgrades or renovations is a great way to maintain the home's character.
6in Palm Springs letters | photo: P. Biowalas
Modern House Numbers does a fantastic job bridging the gap between modern and original. Their font styles allow you to customize the perfect updated look to your home's address with care and respect for the original design. This will not only help maintain the home's overall aesthetic, but it will also improve its curb appeal and resale value. You can choose an iconic style, like their Palm Springs font, or try something contemporary and bold, like their South Beach style.
8in Palm Springs numbers, Matte Black
When considering upgrades and renovations to a mid-century modern home, it's also important to consider the home's original color scheme. During this time period, homes were often painted in bold, bright colors such as orange, yellow, and turquoise. While these colors may not be to everyone's taste, they are an essential part of the home's overall aesthetic. You can use them sparingly, but to great effect.
"Small pops of color can go a very long way!"
Mid-century modern homes are an important part of our cultural and architectural heritage in the United States. While upgrades and renovations can certainly improve the functionality and livability of these homes, it's essential to preserve and honor their unique character and design elements.
Follow these tips, and you can update your mid-century modern home to reflect your modern lifestyle while also honoring the special history and character of the era:
1. Maintain the home's indoor-outdoor connection and living spaces
2. Incorporate natural materials
3. Stay true to the original aesthetic
4. Work with experienced professionals during the renovation
12in South Beach numbers | photo: Vance Lichtenberger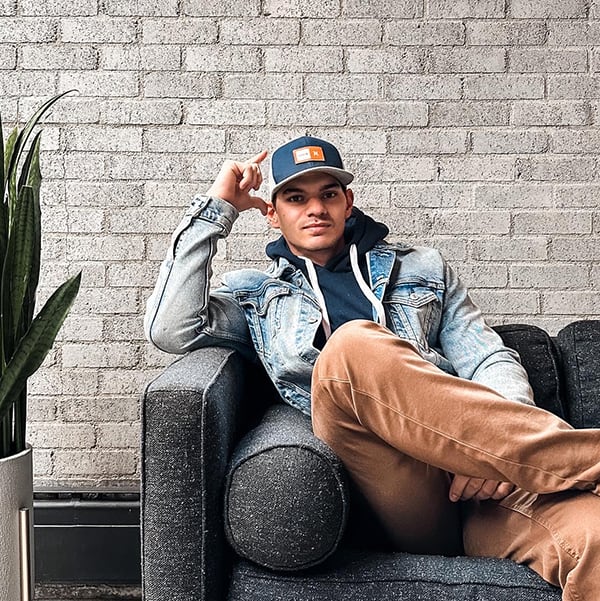 vance lichtenberger, guest author
Vance is a Boise native, and Mid Century residential realtor in his 6th year or practicing. An interior design background, and love for design since he was 13, led him to obtaining his real estate license in his late 20s. He now enjoys fitness, home projects, and care taking for a small, but demanding, pet household.
You may also be interested in: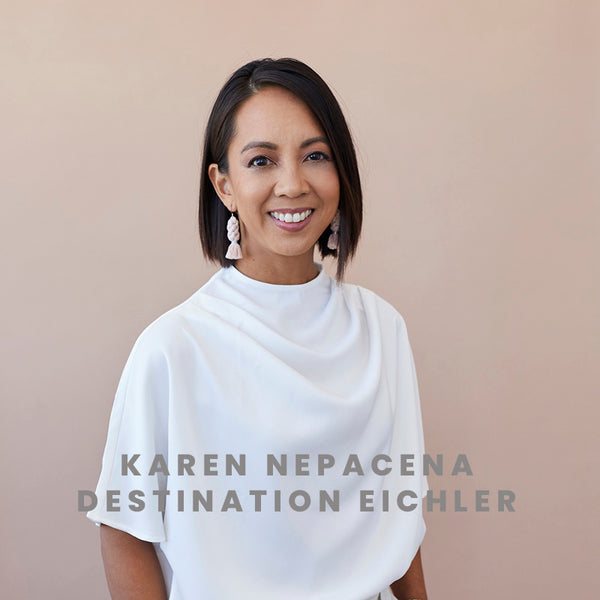 Brandy speaks with Karen Nepacena, one of the leading authorities of midcentury modern design. She is the founder and principal of her design firm Destination Eichler and the author of a brand new book. 
READ MORE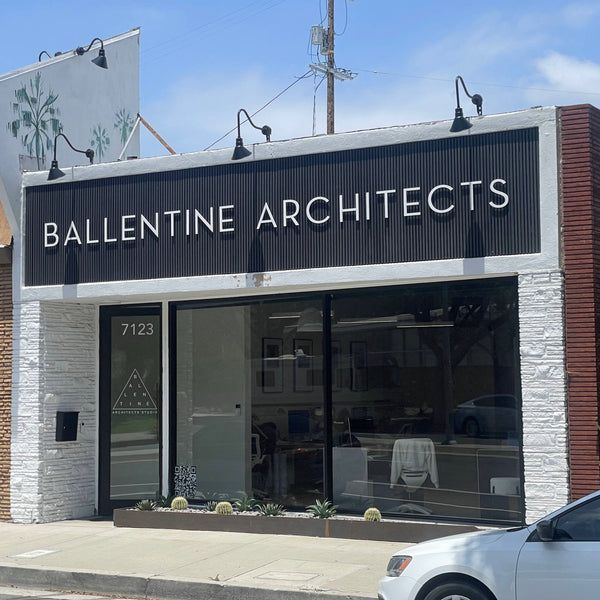 Your business will get noticed if you follow these five rules when designing and ordering business signs for your business storefront.
READ MORE