Five Types of Interior Signage Every Office Should Have
Professional signage instills confidence in your business and reflects your brand. With clear and functional interior signage that makes sense, you'll make your customer and clients feel welcome and at ease.
Interior Reception Signage, Palm Springs font  |  Custom Restroom Signs
Everything around us contributes to how we feel when we enter a space. Specific colors can calm us down, while other colors can to increase our stress levels. Particular patterns may make it hard to focus, while other designs make us feel sharp and at ease. As a business professional, first impressions are everything for potential customers, employees, and clients.
We like to feel safe and have our bearings. Office signs are key in helping people feel that way.
Believe it or not, signage in an office can contribute to how someone feels when they enter and occupy your office space—our minds like it when things make sense. With clear and functional signage, people can easily find their way around your establishment.
Here are five must-have signs for your office:
1. Signs in the Lobby
Lobby signs, like large house numbers, quickly communicate your key information about your business. They inform visitors about your company's identity. They help to share your goals as a company, your motto, your target demographic, and your company culture. Lobby signs are a simple way to contribute to your brand because people see them as soon as they enter your establishment.
Signs inside a lobby should be high quality, pleasing to the eye, professional, and cohesive with the surroundings.
If you want lobby signage that pops, you may consider signs made of:
Brushed Aluminum
Acrylic
Wood
Glass
Interior Reception Signage, Custom Company Logo, SoCal Font
When your logo is well-displayed, it's more likely to be remembered. When presented in a professional manner, people are more likely to be impressed by it and more likely intrigued by your business. Putting effort into details such as signage shows how serious and passionate you are about your business, and by association. your customers and clients.
2. Reception signage
The reception area should certainly have signage. First, it should have a sign indicating that it's the reception area. This sign should be welcoming, functional, and easy to read.
Second, there should be a sign with the company name or logo. That way, they know they are in the right reception area. Signs in reception can subtly promote your business, such as listing provided services or products.
Signs can also be a great way to display company leaders, employees of the year, or employees who have hit impressive company goals. It's an effective way to boost a company's reputation and status.
Interior Reception Signage, Palm Springs font , Matte Black finish
3. Directional Signs
Unfortunately, you can't use your GPS inside an office. It won't be able to tell you where particular rooms and departments are. We rely on signs to tell us where to go every single day.
Nothing is more frustrating for a client, vendor, visitor, or employee than being late because of getting lost.
Interior office signs can help to solve this problem and mitigate frustration. Signs help provide order, direction, and support by pointing people in the right direction.
Interior Directional & Wayfinding Signage, Palm Springs font, Brushed Aluminum finish
Every business should have wayfinding signs. Don't leave people guessing and walking into the wrong buildings. Companies should have signs for offices, conference rooms, break rooms, waiting rooms, food areas, smoke areas, restrooms, exits, entrances, elevators, stairs, delivery zone areas, etc.
Wayfinding signs help to maintain peace, organization, and order. They help to direct people and mitigate the stress of being lost. It may sound cheesy, but signs help bring people together. They help build a connection between the business and its staff or a business and its customers. A company should be easy to navigate because of the thoughtful signage.
Custom Interior Room & Wayfinding Signs, Palm Springs font, Brushed Aluminum finish
Quality and well-designed signs allow companies to display this vital information clearly and concisely, leaving no confusion. Finding the right location among a sea of doors that look the same can be challenging. Labeling places where visitors frequent with matte brass letters can make a huge difference. Wayfinding signs also help companies comply with ADA guidelines. Make sure to refer to the regulations in your municipality to determine when and where to offer signage for those with special needs, including those who are blind and rely on Braille to find their way around.
4. Company Policy Signs
With clear and understandable signs, employees can better understand company policies and have little excuse if violated. Many companies have rules and procedures posted clearly for those who need a reminder now and again. They may also refer to them for annual or quarterly training.
Some rules and regulations that companies might outline include health guidelines, building rules and regulations, parking guidelines, smoking areas, visiting hours, and security measures.
There are some regulations that the government requires companies to display regarding zoning rules, labor laws, and specific business ordinances. If a worker or visitor needs information about rules and regulations, the interior office signs can help answer their questions. 
5. Safety Signs
Safety signs are a must inside an office. Signs can show important emergency information, such as evacuation plans and alternate exits. Safety signs can play a huge role in keeping people safe during a natural disaster or other emergencies, especially for companies that don't have extra security. Safety signs should include the following:
Fire exits
Emergency exits
Fire extinguisher locations
Stair locations
Locations of flammable or otherwise dangerous material
First Aid kit locations
Make sure to consult with officials in your area to determine which signs are required and how to ensure that safety signs are also visible in the dark. Think large, clear, and bold fonts.
Custom interior safety signage, Palm Springs font, Brushed Aluminum finish
Interior signs are a must for offices. They serve so many purposes and help things function properly. They make visitors and customers at ease. It's also one more way to stand out from the competition. Make your signs bolder, better, and more memorable than the businesses around you. With signs that make an impact and create organization, people will never forget your company and how it felt when it was simple to find their way.
Infographic
Integrating office signage can do wonders for any workspace's professional appearance and navigation. But that's not all - they enable you to showcase your company brand and culture uniquely and confidently! Check out this infographic to learn about five essential types of interior signs every business should have and how they can benefit your office.
Video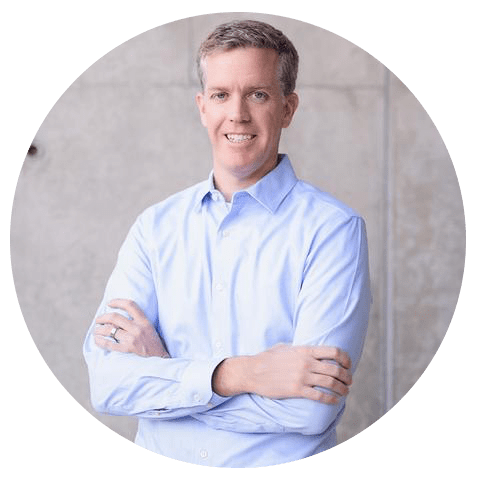 rick mclain, author
Rick is a licensed architect at repp mclain design & construction. He holds a Bachelor of Architecture from the University of Arizona and an MS from the Department of Architecture at the Massachusetts Institute of Technology (MIT). When he's not designing and fabricating he enjoys spending time with Brandy, Jack, Avery & Taylor and restoring his grandfather's Ford pickup truck.
You can learn more about Rick on the Repp McLain Website, on LinkedIn, at the AIA Website, or on Facebook.
You may also be interested in: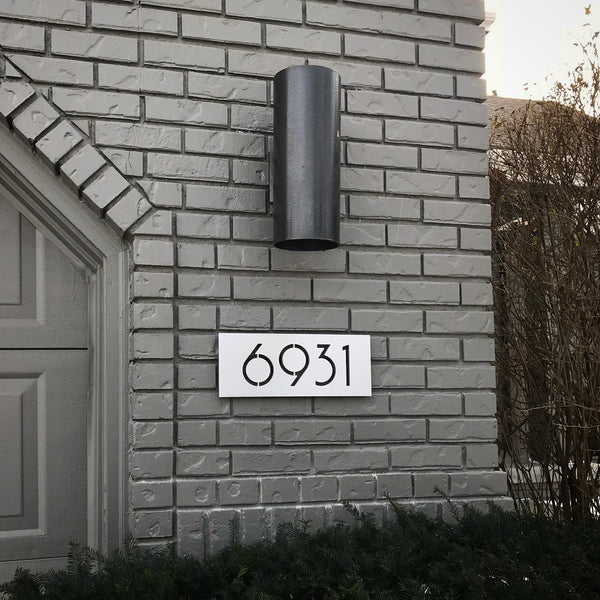 Wondering about metal signs? For more information about metal signage, how much they cost, and how to incorporate them into your project, read on.
READ MORE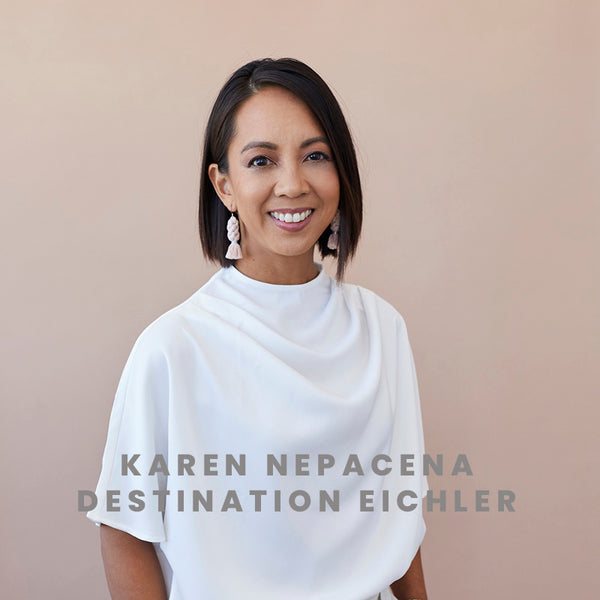 Brandy speaks with Karen Nepacena, one of the leading authorities of midcentury modern design. She is the founder and principal of her design firm Destination Eichler and the author of a brand new book. 
READ MORE