Five Tips to Follow Before Placing a Bulk Plaque Order
Plaques make stunning custom house number signs, sharp corporate awards, helpful building signs, and so much more. Purchasing metal plaques in bulk is a big decision to make. It can be a big commitment. If you don't take the time to consider the details, you may wind up disliking what you've ordered. Avoid feeling stuck with an abundance of plaques you don't like.
Ordering a large amount of plaques at once requires proper planning and meticulous attention to detail. Going the process alone can feel overwhelming.  If you need some guidance on the matter, we're here to help with product recommendations, dimensioned digital proofs, installation tips, and estimates. Here are some tips from yours truly to help you through the process.
1. Look at Pictures
We've put together a gallery of plaques and signage on our Trade tab to help spark your creativity. it's helpful to look at different options to get an idea of what you want, what you like, and which styles suit your taste. Looking at our galleries, experiencing spaces with designer signs, or browsing the web are helpful to do before you purchase. This will help you to know what you want when you put in an order for your custom address plaques.
2. Order in Advance
Placing a large order for custom plaques is not something you want to rush. Attention to detail and quality manufacturing takes time, especially for a large order. We manufacture each and every plaque to your specifications, handcrafted with the highest possible quality. For these large plaque orders, our team first creates a custom design for each plaque in our computer aided software, provides you with a digital proof for each, and allows time for final approvals, all before  manufacturing. As you can imagine, this doesn't happen in the snap of a finger. Once the plaques have completed their journey through the manufacturing and finishing process, a team member assigned with quality control and hand packing these larger orders, will ensure that each and every plaque is correct and meets our high standards before shipping them out to you. If you are in need a large order of plaques, order at least three weeks in advance and leave plenty of time for shipping. Feel free to ask your manufacturer how long it'll take to receive them based on your location and shipping options.
3. Consider Installation Date & Storage Needs
Storage may become an issue for a large plaque order, or for an order of oversized plaques, especially if you order and find that you can't install the plaques immediately. Proper handling and storage is essential for a successful installation. Have a plan for storing your plaques safely, securely, and protected from the elements. Every large plaque order arrives with a drilling template for each plaque as well as installation hardware. It is very important that these items are kept together with the plaque to ensure a professional quality installation. Our team can work with you to determine a timeline for shipping to reduce the amount of time you need to store them. We can also arrange to ship directly to a project location, if you have a contact person on site to receive and inspect them upon arrival. Our team can also label the boxes to your specifications - ie. PO Numbers, Building Numbers, or plaque number sequence, to help you with organizing the order for the installation process before they even arrive.
4. Consider Ordering a Sample
Before ordering a large number of plaques, you may want to consider ordering one sample plaque first to see if you like it. Not all plaque makers are created equal, and before investing in a large purchase, ordering one plaque to ensure the quality and style is a good idea.  Plaque makers can make one plaque a lot faster than they can make 200+ plaques. With a quicker turnaround time, you can review your custom plaque in person and adjust your design accordingly to prevent issues when you put in your bulk order. We'd love to help put in an order for a sample plaque. Feel free to contact us any time to get started.
5. Choose a High-Quality Metal
Some metals are more durable and long-lasting than others. They may be more expensive than other metals, but their longevity and durability make them worth the cost. Your investment will surely pay off if you choose a high-quality material. Our plaques are made from high quality,  3/8" solid, recycled aluminum which is durable and sustainable. Our brushed aluminum finish and powder coat finishes withstand the harshest elements. They are of the highest quality, won't rust, and last for years to come with very little maintenance. Other makers sell hollow plaques, or plaques made from a thinner material, less durable material, or even paint their plaques with a finish that will flake and fade. The reduced longevity means costly replacements over time.
Common Large Quantity Plaque Orders
Bulk Orders
Bulk orders are often produced in huge numbers of 100 or more. Typically you will want to keep each plaque consistent in size, shape and design. Bulk orders could also include custom award plaques for banquets or corporate events, donor or building plaques, or custom logo plaques.
Interpretive Plaques
Interpretive plaques can include way-finding plaques, illustrative plaques, historical marker plaques, or any kind of plaque that helps to lead a viewer through a building, park, or business while telling a story or sending a message. The plaques can be interesting and tell a story while directing people simultaneously. For a timeline, for wayfinding in an office, hotel, apartment or condominium building, you'll want to create a consistent look and feel for each plaque to unify the message and the feel on the property.
Unique Ideas and Details
Plaques can add quite a visual appeal to a space, be the perfect way to commemorate someone special, or provide a unique way to send messages and tell stories. For example, libraries, offices, and other businesses that want to create modern and durable interior signs throughout can do so by ordering in bulk. Creating an order for all the interior signs means that everything will be consistent and attractive. We make it easy to create a comprehensive list of all the signs you might need - from restrooms to bookshelves - and we'll design them for you, or design them to your specifications. We can add custom graphics and logos too. You'll see that the addition of these signs and details will add interest and ease to the interactions for your staff and customers.
Top Tips: 1) know what you want, 2) consider ordering a sample 3) order in advance, and 4)opt for a high-quality metal for your plaque
Trending Finish
Our custom brass address plaques are extremely popular because of their high quality, durability, and affordable pricing. Plus, we love to make them. We know that striking addresses and house signs can be the little something extra that makes your home of business stand out.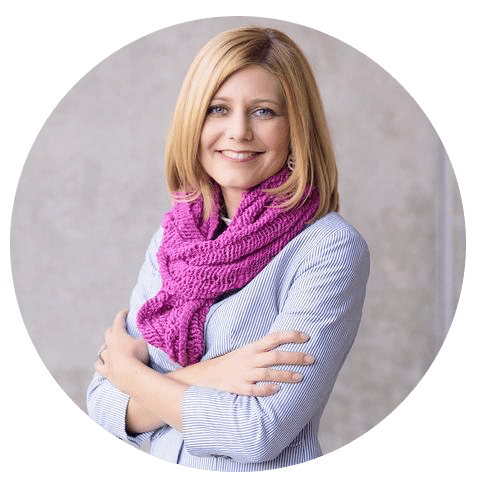 brandy mclain, author
Brandy is an urban planner and site designer with experience at private & non-profit organizations and has been responsible for land development and regional visioning projects. She holds a Bachelor of Architecture and Master in Urban Planning from the University of Arizona. Brandy is passionate about community involvement, anything handmade and holds fond memories of learning to sew at age five.
You can learn more about Brandy on LinkedIn, at ShoutOut SoCal, or at the San Diego Voyager.
You may also be interested in: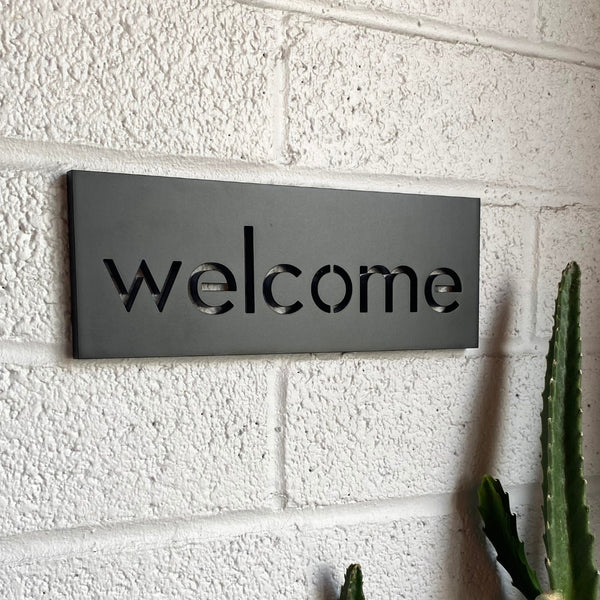 Explore the craftsmanship behind handcrafted metal plaques to elevate your space with timeless elegance. Uncover the biggest benefits of these customized designs, blending aesthetics and durability for a unique statement piece that stands the test of time.
READ MORE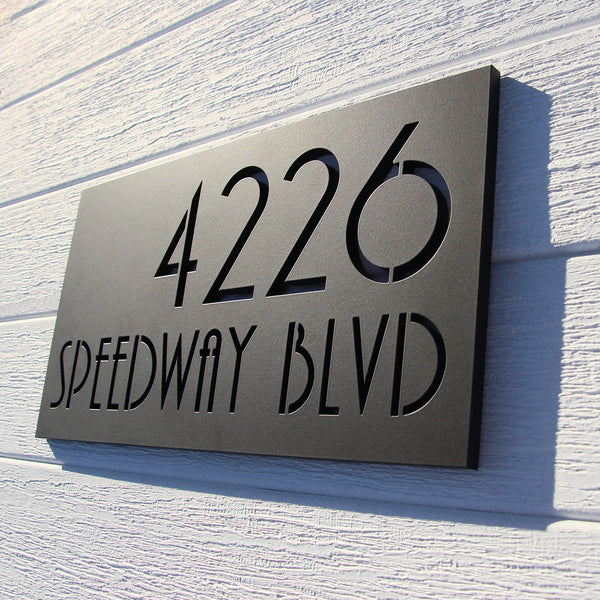 Cleaning your address plaques, plates and numbers is simple and keeps them looking good as new! Follow this expert guide on how to clean your addressing products correctly.
READ MORE