5 Industries That Should Invest in Custom Signage
If you've ever stood in the heart of a big city, you've probably experienced the euphoric feeling of standing amongst large signage and beautiful bright lights. Experiencing that for the first time is truly memorable. If you own a business, you too can help create a memorable experience for your customers through signage and exterior letters and numbers. Signs are one of the most effective ways to capture the attention of potential customers and make your desired first impression.
There are various reasons why signs are essential for consumer-focused businesses. They help to establish your brand, reel in your target demographic, add an aesthetic flair, and deliver a specific message. Here are five industries that should undoubtedly be reaping the benefits of custom signage.
1. Retail Stores
Signs are a must for retail stores. When implementing a proper strategy, high-quality signage will increase foot traffic, capture shoppers' attention, and deliver messages about products, special sales, and more. Signs are like silent salespeople that you only have to pay for one time. Retail signs:
Provide directions for the various sections of your store, such as "Ladies, Mens, Childrens, or Home Goods."
Save money on staffing and help reduce overhead spending.
Enable you to utilize your savings for lower-price offerings that will boost your sales revenue.
If your business is a new venture and you're working with a modest budget, signage can be the perfect marketing tool to get your name out there in an affordable way.
The term cost-per-thousand is a metric used to analyze the cost to reach one thousand prospects using various marketing methods. It's lower for signs than for any other type of mass marketing, such as TV, radio, newspapers, and magazines. Furthermore, your logo on your signage will plant seeds to help your business build brand awareness and continue to bloom.
2. Restaurants
Inventive signage can draw hungry diners into your establishment daily. What happens when you haven't eaten all day, your stomach is rumbling, and you look up and see a detailed picture of a juicy burger? You start craving a juicy burger. Signage is essential in the food industry to drive sales. Food industry signs also communicate information about your menu, food specials, and fun promotions.
Besides reeling people in with uber-delicious food pictures, signs can also help create an experience. You can use colors, fonts, and materials strategically to create the cohesive atmosphere you want. The letters outside your restaurant are the first clue customers get about what they will find inside.
Your signs can increase your customers' appetite and their craving for certain foods on your menu. Creating a comfortable environment in your restaurant is vital because satisfied customers spend more and return more.
3. Gas Stations and Convenience Stores
Signs are essential at gas stations because their purpose is twofold. They encourage drivers to buy your gasoline and entice them to purchase items at the convenience store afterward. There are practically gas stations on every corner, so yours must stand out with high-quality signs that make your gas station and store look more attractive than others. The visibility of your gas station and store signs will directly influence your revenue.
Gas stations are unique because people often stop at the one they see first or the one with the lowest price. If yours is the only one with a sign that clearly shows the price, passersby will choose yours by default. Sometimes it's all about reeling in the "first-timers," who will then spot a drink or sandwich they like in your store and become frequent customers. While your service quality will draw in returning customers, the quality and accessibility of your sign will draw in the frantic "first-timers" who are out of gasoline or need a fast snack on the go
4. Vehicle Service and Repair Shops
Repair shop signs can make your business more visible so potential clients won't pass you by when they need your assistance. Every driver needs a vehicle repair shop at some point. Signs help to make yours top of mind. When placed correctly and designed well, they attract new customers. Every driver will have a "first time" for visiting a vehicle repair shop, and if yours looks most enticing and you're able to grab new customers, they'll become lifers once they walk through the door and receive exceptional service.
You can also use signs to clarify your services, your prices, and which brands of cars you can work on. By adding logos and car names, you'll ensure that those who have difficulty finding shops working on their particular car will know they can turn to you. When designing signage for your shop, make sure to:
Use bold colors that drivers can see from far away
Use height to your advantage to make your signs more visible (if regulations will allow)
Ensure building letters and numbers are large enough to be read easily by drivers
Include decals on your signs to add credibility
Outline typical services and promotions
Use consistent fonts, colors, and materials on all marketing (posters, business cards, oil change stickers).
5. Local Banks
When banks get busy, customers often have to wait in line for a while with little to do. Give them some informative signs to stare at with useful information. This is a great way to market without being pushy; most will soak in the information without thinking about it.
Banks can use signs as a way to communicate with their customers and also show their appreciation. Why not provide signs that give tips and tricks on protecting their personal financial information? Other signs can inform of the benefits of new products and services available for bank members. Different signage can be placed throughout the establishment, such as behind tellers, next to transactional kiosks, or between drive-through lines.
These are just five businesses that could greatly benefit from quality signage. Many other industries can draw in business from signs, such as hotels, property management companies, professionals like lawyers, doctors, dentists, architects, orthodontists, accountants, or anyone who wants to boost sales and make an excellent first impression.
Signs are an essential aspect of effective branding and wayfinding. They are a good investment, draw in customers, and help ensure a positive experience. If you're beginning your signage journey, browse our work on our website; we 'd love to help with your signs or commercial address numbers.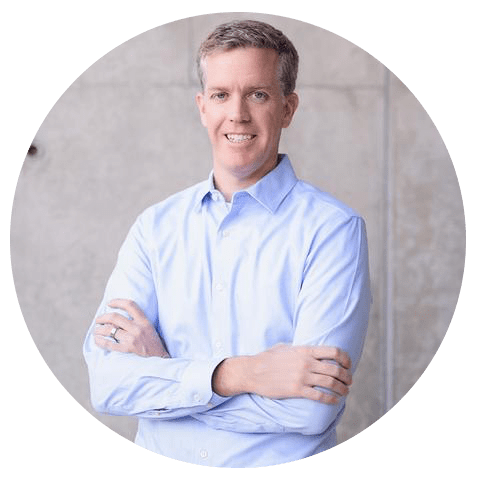 rick mclain, author
Rick is a licensed architect at repp mclain design & construction. He holds a Bachelor of Architecture from the University of Arizona and an MS from the Department of Architecture at the Massachusetts Institute of Technology (MIT). When he's not designing and fabricating he enjoys spending time with Brandy, Jack, Avery & Taylor and restoring his grandfather's Ford pickup truck.
You can learn more about Rick on the Repp McLain Website, on LinkedIn, at the AIA Website, or on Facebook.
You may also be interested in: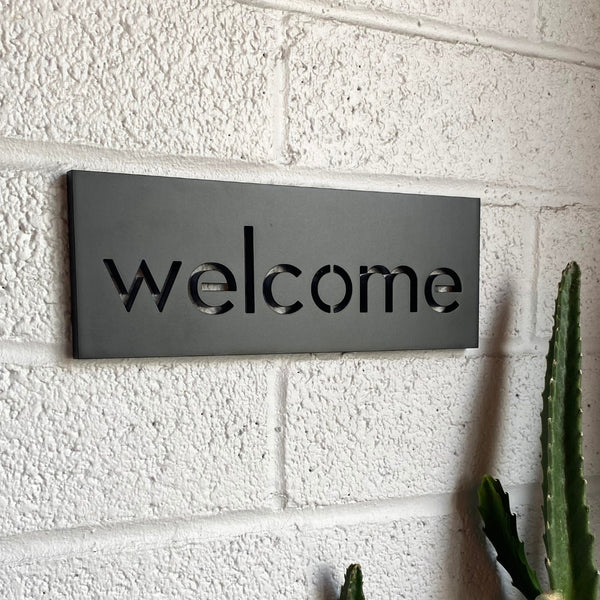 Explore the craftsmanship behind handcrafted metal plaques to elevate your space with timeless elegance. Uncover the biggest benefits of these customized designs, blending aesthetics and durability for a unique statement piece that stands the test of time.
READ MORE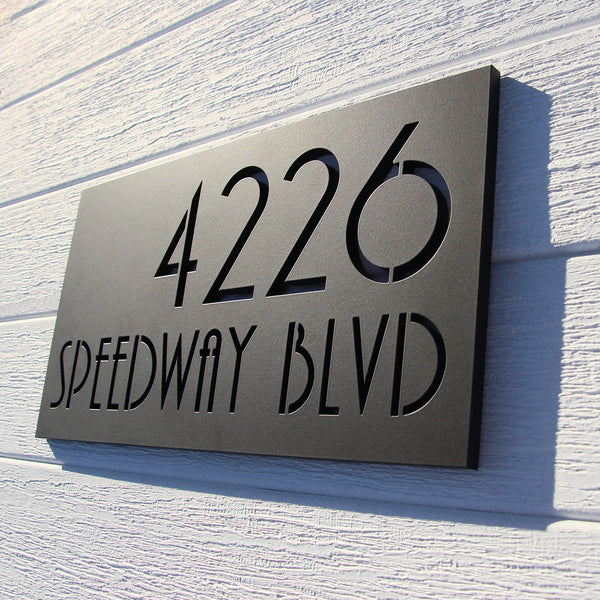 Cleaning your address plaques, plates and numbers is simple and keeps them looking good as new! Follow this expert guide on how to clean your addressing products correctly.
READ MORE