Tucson Spotlight: Ben's Bells
It's a joy to bring you the next installment of the Modern House Numbers 'Good Karma Spotlight'! Today we're excited to introduce you to a Tucson treasure, the Be Kind, Ben's Bells Project. Founded in 2003 by Jeannette Maré after the devastating loss of her son, the folks at Ben's Bells along with thousands of volunteers have been spreading and teaching kindness in Tucson, and around the world for twenty years. Who couldn't use a little more kindness?
Founder, Ben's Bells, Jeannette Maré | Tucson AZ
We LOVE everything about this organization, and we know you will too. Living in Tucson means you will see visual reminders of kindness throughout the city where ever you go. If you don't live in Tucson, you can access their kindness tools and shop online in their amazing store and products, including many handmade bells, kindness coins, shirts, stickers, hats, and more. If you're in Arizona, you can sign up to volunteer. If you're lucky enough to live in a community where their handmade bells are distributed, if you find one, it's yours to keep! Just make sure you register it on the website so they can track where the bells are around the world. We've heard that the head of Lamborghini may have a bell hanging in his office.... how cool is that?!
"Ben's Bells teaches communities about the positive impacts of intentional kindness and inspires people to practice kindness as a way of life."
We recently visited and chatted with their executive director Helen Gomez who shares the incredible Ben's Bells story.  If you are inspired by the 'Be Kind' message and mission, we hope you'll consider making a donation to support this important and meaningful work. It'll be an act of kindness that can spread goodness around the world! 


Who couldn't use a little more kindness in their life. I can't wait to introduce you to the Be Kind Ben's Bells project here in Tucson. Ben's Bells is a Tucson treasure, founded in 2003 they offer kindness education programming, art projects that include beautiful visual reminders of kindness, stunning murals and offer volunteer opportunities for more than 20,000 visitors each year. Hi I'm Helen Gomez and I'm the Executive Director for Ben's Bells. So our founder Jeannette Maré, her son Ben, died unexpectedly just shy of his third birthday. As you can imagine, as she is working through that grief she turned to art therapy. Her and her friends and her family members all worked in her garage to make these windchimes. On the first anniversary of Ben's death, they put out 400 bells into the community and the community loved it so much that they wanted us to continue. Some of the science behind what we do, is we know visual reminders help you remember to keep kindness at the forefront. It reminds you how important it is to practice kindness. So some of the ways that we do that here is we have things like our murals, we have kind notes. They're really popular in schools and at businesses. And that also goes along with our kindness coins. People really like to use these as recognition. We have a whole education department that focuses on all types of kindness. Kindness to yourself, kindness in the community, kindness in schools, kindness in businesses. And we have a whole batch of tools available to people, free to people and I don't think people know how many tools we have that they can utilize. You can get actually our tools for kindness and our kind campus materials at bensbells.org/tools. Hi my name is Taylor, I am the volunteer coordinator here at Ben's Bells. The murals program is a really great way that we can have that visual que for kindness in our community, so whether it's on a business or a school, being able to have that visual reminder of practicing kindness each and everyday to remind them that they are kindness and their kindness does make an impact in their community. So these stepping stones are all created by our kind campuses. We send out and ask to have the kids draw what kindness means to them and then we take all of those drawings and turn them into our artistic rendering of them. We've just taken that small grain and really created a masterpiece out of it. And those help to support our annual auction each year. We always appreciate when volunteers come in. We receive thousands of volunteers every year that come into our four studio locations to paint beads and kindness coins and learn more about kindness. We also have shop kind at all of our 4 studio locations where you can buy the visual reminders, the ceramics, and t-shirts. A lot of things that say be kind just as a reminder and to show your support. You can also make donations to help fund these education programs like the kind campus program that is offered free to schools. And you can also attend our events, and get everybody from the community together to celebrate and raise that money so we can continue to do great work!

Handcrafted Wind Chimes from Ben's Bells | Tucson AZ
Stay tuned for the next installment of the Modern House Numbers Good Karma Spotlight! We can't wait to share another Tucson gem with you.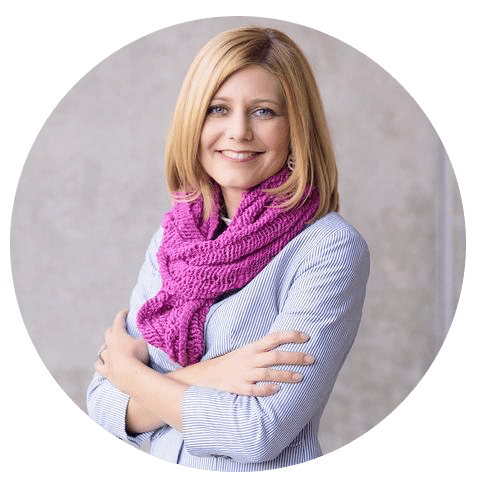 brandy mclain, author
Brandy is an urban planner and site designer with experience at private & non-profit organizations and has been responsible for land development and regional visioning projects. She holds a Bachelor of Architecture and Master in Urban Planning from the University of Arizona. Brandy is passionate about community involvement, anything handmade and holds fond memories of learning to sew at age five.
You can learn more about Brandy on LinkedIn, at ShoutOut SoCal, or at the San Diego Voyager.