Modern House Numbers Featured In HGTV Magazine
We're huge fans of HGTV superstar Jasmine Roth! Imagine our delight when we received the October issue of HGTV Magazine, saw Jasmine on the cover and our very own Backbay Numbers in her helpful, house number round-up!
 Rick McLain, co-founder Modern House Numbers | Tucson, Arizona
There's no doubt we love the October '22 issue of HGTV magazine! In the feature "Get Your Digits", guest editor and long time Modern House Numbers customer, Jasmine Roth walks through the simple steps to create a unique address marker using stylish house numbers. We're thrilled to have our Backbay numbers included in her house number showcase!

"We have a great respect for Jasmine, for her work and her eye for design." - Rick McLain
We love to support #femaleswhobuild, and Jasmine is incredibly talented! She's the host of HGTV shows "Hidden Potential" and "Help! I Wrecked My House". We're so happy for her success, for her new cabin, and we can't wait to see what she creates next. 
Via HGTV
California-based designer and builder Jasmine Roth is the founder of Built Custom Homes. As an HGTV star, she's transformed cookie-cutter houses into custom dream homes as host of HGTV's Hidden Potential for two seasons. In her newest series, Help! I Wrecked My House, Jasmine comes to the rescue of overzealous do-it-yourselfers, working to redeem failed home improvement projects and customize the new spaces with beautiful, functional designs. Jasmine spent her childhood in Virginia building playhouses and furniture in her dad's garage. She now lives in California with her husband Brett and her daughter Hazel. In 2019, Jasmine was named the season 2 winner of HGTV's hit competition series Rock The Block.
Follow Jasmine at jasminerothofficial on Instagram
Follow Modern House Numbers on Instagram at @modernhousenumbers

October Issue of HGTV Magazine: "Inside every issue we share DIY ideas, budget buys, homes you'll love and all the best tips from HGTV stars, experts and editors."
Excerpt from 'Help! I Wrecked My House', Season 3 Episode 6
October 01 2022
THE STORY
"It is such a huge honor to be the cover and guest editor of HGTV Magazine for the month of October!
When I found out the news, I knew I had to go big. Being the guest editor meant I would pitch story ideas, write my very own editor's note, have a full cover story of one of my projects, and give my professional tips and advice throughout the magazine. We could have done the photoshoot and cover story of a past project of mine, but what fun would that have been?! Having just looked at a family cabin in the San Bernardino Mountains that I was hoping to work on in my spare time, it seemed like the perfect project for HGTV Magazine. But that meant instead of leisurely working on this home renovation, we had to act fast for the finished home to make the cover of the magazine. And there was a lot of work to do on both the exterior and interior.
I purchased this cabin without Brett even seeing it in person, but I could tell it had a lot of potential—it was a quintessential A-frame cabin only 100 miles from our home.
Hazel saw a photo of the cabin and said, "Hazel's Cozy Cabin!",
which was totally adorable, so it stuck and became the name for this next project of mine. We had five weeks to completely renovate our Arrowbear, CA cabin…the pressure was definitely on!"  - Jasmine Roth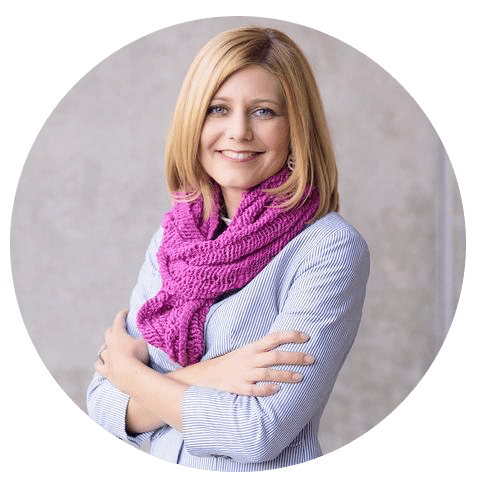 brandy mclain, author
Brandy is an urban planner and site designer with experience at private & non-profit organizations and has been responsible for land development and regional visioning projects. She holds a Bachelor of Architecture and Master in Urban Planning from the University of Arizona. Brandy is passionate about community involvement, anything handmade and holds fond memories of learning to sew at age five.
You can learn more about Brandy on LinkedIn, at ShoutOut SoCal, or at the San Diego Voyager.
You may also be interested in: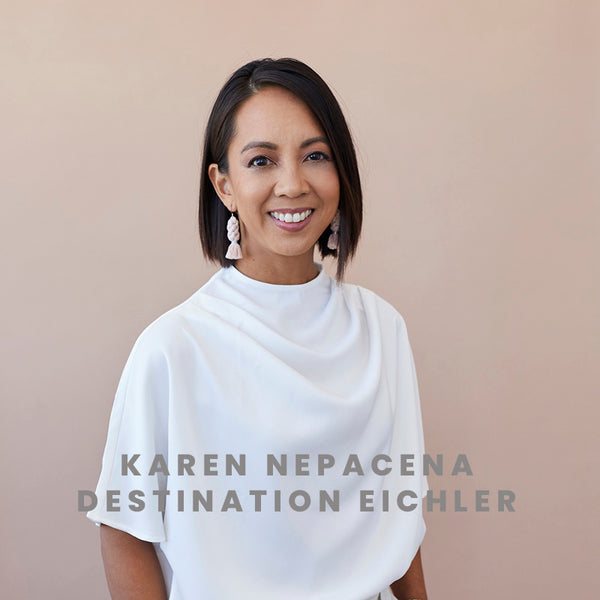 Brandy speaks with Karen Nepacena, one of the leading authorities of midcentury modern design. She is the founder and principal of her design firm Destination Eichler and the author of a brand new book. 
READ MORE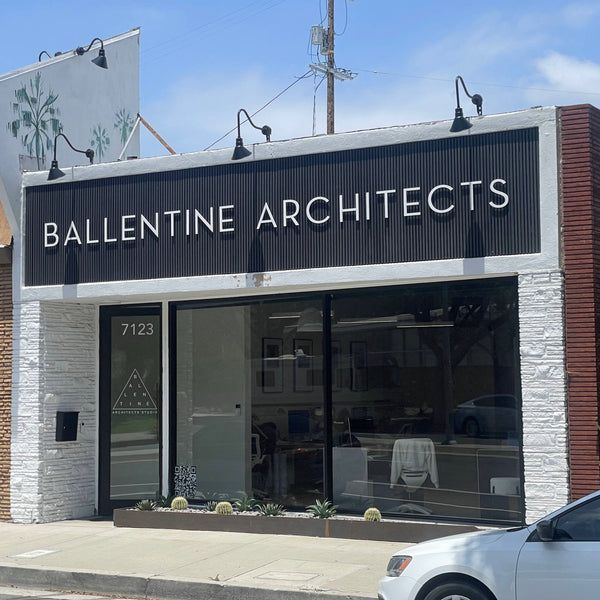 Your business will get noticed if you follow these five rules when designing and ordering business signs for your business storefront.
READ MORE